Top digital supply chain and supply chain management trends
According to a recent IDC survey, more than 90 percent of companies said they were actively participating in supply chain networks.1 But, what separates leading supply chain networks from the rest?
To answer this question, IDC recently conducted an analysis of multi-enterprise supply chain network vendors. Learn how these networks drive innovation and efficient supply chain operations in the short webinar with IDC.
Discover the top benefits and trends of digital supply chain networks
Watch this brief webinar with IDC, Today's trends, tomorrow's requirements in supply chain networks, to learn, to learn:
What economic and supply chain management trends impact the increasing complexity of today's evolving B2B value chains.
Which top industries are adopting supply chain networks—and why it matters.
The efficiency benefits of connecting all trading partners to one digital supply chain.
Ways in which digital transformation is driving supply chain innovation and strategies for futureproofing supply chains.
Why IDC named OpenText™ a leader in its vendor analysis.
Speaker: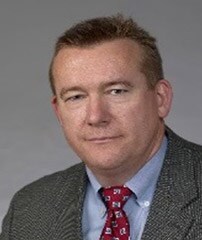 The future of supply chain management is all digital
The lDC research report shows that by 2020:
50% of large manufacturers will have begun shifting their supply chain applications from enterprise-centric to network-centric, driving productivity gains of two percentage points.
80% of supply chain interactions will happen across cloud-based commerce networks, reducing the impact of supply disruptions by up to one-third.
60% of G2000 manufacturers will rely on digital platforms that support as much as 30% of overall revenue.
Supply chain success equals business success. Get the latest insights to improve supply chain and business operations.
Watch the short webinar today
Today's trends, tomorrow's requirements in supply chain networks
1. IDC MarketScape: Worldwide Multi-Enterprise Supply Chain Commerce Network 2018 Vendor Assessment, Simon Ellis, IDC US44514117, December 2