Featured Events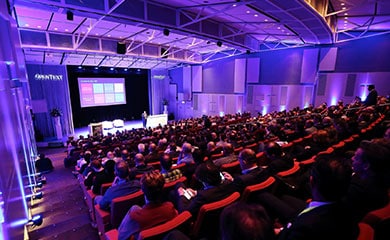 With the Innovation Tour 2018 we will be visiting 9 cities as we take Enterprise World 2017 on the road and showcase the key theme of "Power of Digital for the Intelligent and Connected Enterprise".
Each 1-day event will be comprised of main stage keynotes, select vertical user groups for networking breaks, breakout sessions and an Innovation Expo with demos and product experts. Join us as we travel the globe and visit a city near you!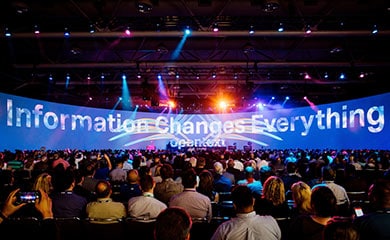 Join us in Toronto Canada from July 10-12 for Enterprise World 2018.
Over three days, you will gain inspiration from your colleagues, cultivate your network, learn to harness the value in your digital information—and move your company forward through engaging keynotes, 200+ breakout sessions, demos and much more.
Browse Events & Webinars:
Upcoming Event or Live Webinar

Recorded Webinar
UPCOMING EVENTS AND LIVE WEBINARS
DATE & TIME
LOCATION
RECORDED WEBINARS
RECORDED ON