Metals and Mining solutions
Streamline asset operations, accelerate production and drive global productivity with OpenText Metals and Mining solutions

Today's challenges
Metals and mining companies face a number of risks that can impede competitive differentiation, product delivery and overall business success.
The need to optimize asset operations
The demand for around-the-clock operations must be balanced with asset lifespan and regulatory compliance.
Inflexibility hinders growth
Amid ongoing price volatility, companies must quickly gain insight to make the right business decisions.
Tech-enabled transformation
Companies are under pressure to leverage digital technologies on a large scale to improve operations and drive global productivity.
Customer success stories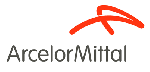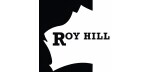 OpenText Metals and Mining solutions benefits
Leverage a foundation for streamlined asset operations

Efficiently run large-scale operating assets without interruption.

Break down information silos and unify processes

Efficiently control engineering information, work processes and risk.

Maximize the value of business intelligence

Leverage advanced AI for data-driven decisions.

Build upon a digital exchange foundation

Dynamically collaborate across people, places and devices.
OpenText Metals and Mining solutions
Better control engineering information, processes and risk

Gain a single source for up-to-date asset information

Accelerate production schedules throughout the product lifecycle

Simplify collaboration and boost accountability with suppliers and vendors

Ensure high quality handover from Building Information Modelling (BIM) projects

Facilitate efficient, secure and compliant B2B exchanges

Leverage big data analytics to accelerate time to value
Contact us to speak with a member of the Metals and Mining team