Unstructured data is key to insights
By many industry estimates, close to 80 percent of the data collected by organizations is unstructured and most is written in natural language. This data is extremely difficult to quantify and analyze by traditional BI and analytics approaches. This unstructured data is everywhere—and it is growing rapidly. It comes from internal sources, such as emails, company documents, log files, claims forms and surveys, as well as external sources.
There is a wealth of information contained in this data, but its sheer volume and complexity leveraging it a challenge. TDWI research surveys find that although a majority of organizations might be collecting non-numeric data, only about 30 percent of organizations are actually analyzing it. And, that organizations that analyze all their data, including the unstructured content, are more likely to measure tangible business value from analytics than those that do not.
Watch the Derive value from the 80 percent of unused data webinar to learn:
What analyzing text and other unstructured data types is all about
Compelling reasons why organizations should leverage their unstructured data
Ways organizations can analyze complex data
Tools for analyzing text and other unstructured data
Featured speaker: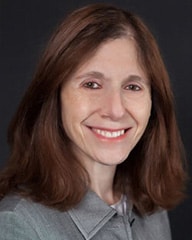 Fern Halper
TDWI VP Research,
Senior Research Director for Advanced Analytics
Take the lead and watch this webinar to learn how your organization can process and analyze text and other complex forms of data through an advanced analytics platform.
More resources from TDWI
TDWI Advanced Analytics Maturity Model Guide
Organizations are looking at advanced analytics technologies, such as predictive analytics and machine learning, to help gain insight and become more competitive. Advanced analytics maturity means evolving organizations to integrate, manage and use all relevant internal and external data sources for key decision points. And, advancing cultural and organizational processes to become more data-driven.
Download the TDWI Advanced Analytics Maturity Model Guide to understand:
What advanced analytics is and why it is important
How to determine where an organization is in its advanced analytics journey
How organizations can succeed with technologies, including predictive analytics and machine learning
Trends in predictive analytics and machine learning