Achieve Higher Productivity with Better Access to Information
There are 4 main digital disruptors affecting the business landscape: information overflow, the high expectations of customers, the Internet of Things, and the competition you didn't see coming. If you aren't transforming your business now to address those drivers, you will soon be out of business.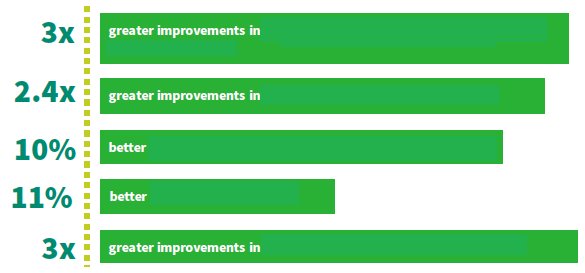 See the 5 ways you can beat out the competition on digital platforms.
By embracing transformation, one wireless company dropped its subscriber cancellations to a record-low 1.5 percent and a utility company saved more than $1 million annually and improved customer self-service. Imagine what simplifying, digitizing, and reimagining can do for your business model.
It's essential now more than ever to secure your business and boost your bottom line with the right digital solutions. See how Enterprise Information Management (EIM) and Enterprise Resource Planning (ERP) can help in this infographic. SAP and OpenText deliver solutions that provide effective access to information and help you digitize for success.
Listen to this audio recording (with available visual content) of the Digital Simplified eBook, and discover best practices to improve:
Time to Value - Accelerate your digital transformation.
Governance Risk and Compliance - Secure your proprietary information.
Information Flows - Increase your organization's productivity.