Manage corporate legal investigations
Read What factors are driving change in your corporate investigation processes? to explore how legal and compliance teams address new and emerging challenges with eDiscovery, AI and dedicated teams to quickly deliver insight and mitigate litigation risk. The independent survey by Compliance Week and OpenText™ highlights:
Trends driving investigation complexity and volume
Issues challenging legal and compliance leaders
Solutions powered by analytics and machine learning
The role of strike teams in investigation support
Download today to see how corporate legal investigation experiences compare and the factors driving change in this evolving field.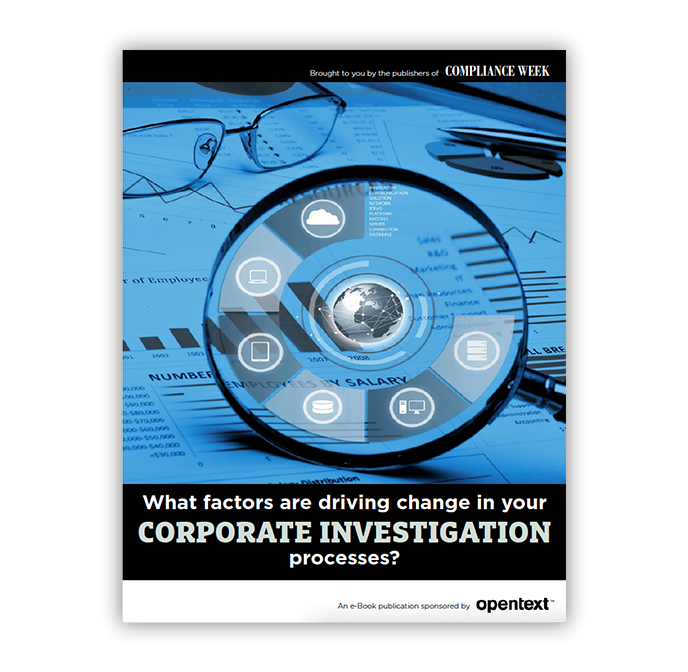 Download the survey results