Build a resilient supply chain
Ensure business continuity and minimize disruption
Organizations that use digital supply chains can adapt quickly to unforeseen disasters and health emergencies that can disrupt regular supply, demand and cash liquidity operations. These resilient supply chains also bring greater savings and efficiencies.
OpenText™ operates the world's largest business network, connecting more than 1.2 million trading partners worldwide. Learn how our B2B integration solutions create an intelligent supply chain that ensures business continuity in the face of disruptions caused by weather, health and other factors.
One platform for an intelligent supply chain: B2B integration with OpenText™ Trading Grid™
Automate, integrate and optimize B2B supply chain operations to be prepared for any supply-side, demand-side or cash-flow disruptions. Gain real-time visibility into order and shipment status, and rapidly shift sourcing to new suppliers when required.
The value of B2B integration

Cut payment time by 156%1

Reduce response time to unplanned events by 89%2

Improve on time order deliver rate by 48%3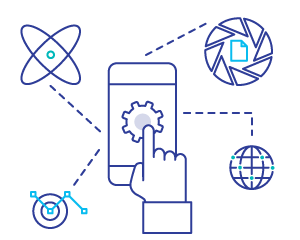 71% of decision makers
say their organizations are currently undergoing a digital transformation4
4 keys to an intelligent and resilient supply chain
1: Connectivity

31% of surveyed respondents say a lack of bandwidth prevents them from exploring new digital transformation projects.5

2: Collaboration

77% of companies in the early stages of B2B integration process less than half of their transactions digitally.6

3: Security

46% of surveyed companies say protecting sensitive and private data is a top priority.7

4: End-to-end visibility and insight

Only 6% of surveyed firms have achieved supply chain visibility,8 and only 7% of companies are considered top performers in supply chain analytics.9
Explore what's driving supply chain transformation
Customer success stories
More success stories



Talk to a supply chain expert
Schedule an evaluation of your current supply chain and learn how to optimize it for resiliency.
1 OpenText, How to digitally collaborate with non-digital trading partners, 2017
2 Ibid
3 Ibid
4 Forrester Business Technologies®, Business Technologies Survey 2016
5 IDC, Digital Transformation Drives Supply Chain Restructuring Imperative, 2017
6 OpenText, How to digitally collaborate with non-digital trading partners, 2017
7 ESG & Guidance Software, 2017 Trends in Endpoint Security
8 GEODIS, 2017 Supply Chain Worldwide survey
9 OpenText, Supply Chain Analytics for Dummies