Locate, manage and control your data
Act now to find and protect your information
Do you know what file content you have, how much is duplicate content, who created it and when? With impending pressure from regulations and the GDPR leading the way, data governance is critical. Take action now to gain control.
Enabling data subject rights: Winning the data privacy war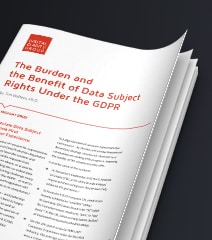 Take action! Follow these 3 steps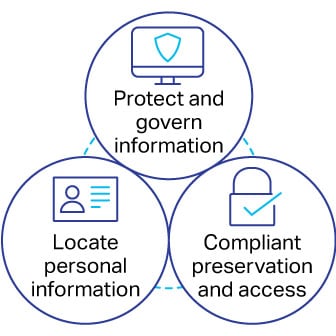 1. Locate personal information
The General Data Protection Regulation (GDPR) states that personal information constitutes 'any information relating to a data subject.' This includes a variety of information from names to genetic information. Personal data may show up in any number of documents, often anecdotally. Finding these references is required, but can be like finding a needle in a stack of needles.
Locating personal information through data discovery and mapping is a critical step to GDPR compliance. Learn how sophisticated OpenText™ File Intelligence helps search, identify and report on personal information, dispersed among many sources.
2. Protect and govern personal information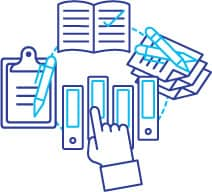 After you know where to locate information, now you need to manage it. Data minimization is key. In short, it states that organizations should collect only the smallest amount of personal data for the shortest period of time and delete it quickly after it has served its purpose. Less data held means less data to protect.
Centrally manage and govern your personal information with OpenText Enterprise Content Management (ECM). And, support data minimization with OpenText Records Management to identify and eliminate the information you don't need and maintain what you do, even if your data is generated and stored in business applications such as SAP®.
3. Compliant preservation and access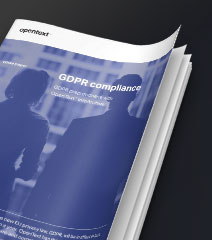 Becoming fully compliant has never been more achievable. And to do so, you must adopt a secure consolidated repository. Learn how to approach the GDPR "privacy by design" with OpenText InfoArchive. By consolidating static information that contains personal data to a single repository, you gain tighter security and control, easier access and retrieval and reduced risk of GDPR violations.
Discover how InfoArchive strategically tackles personal data protection and other key aspects of the GDPR.