The Information Advantage is providing trust in an untrusted world
AI in government supports public-service digital transformation and transparency
IDC research shows, 87 percent of respondents to a government survey say artificial intelligence (AI) is or will drive digital transformation.
Download the white paper
Artificial Intelligence in Public Sector
Digital transformation projects happening across public-sector organizations are a top priority and will transform activities as diverse as cybersecurity, citizen services and data analytics. In the same IDC survey, nearly a quarter of respondents say AI is currently a part of digital transformation efforts.
Download this white paper to learn about the dynamic role AI is playing in the future of the public sector as it works towards complete digital transformation.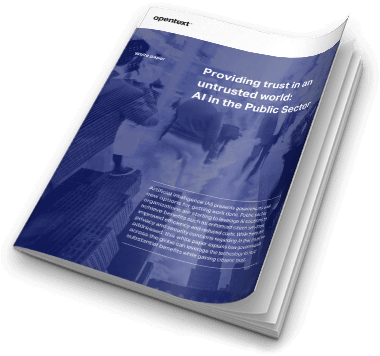 IDC government responder survey research shows:
23% indicate AI is currently a part of digital transformation
36% say AI will be a part of digital transformation over the next 1-2 years
28% will be a part of digital transformation over the next
3–5 years