Anytime, anywhere access to your work product
eDOCS InfoCenter gives you anytime, anywhere access to work product. With our recent eDOCS 16.3 release, we've introduced a new mobile app called eDOCS InfoCenter mobile. With it, your professionals can continue working – securely and seamlessly – on important files in their eDOCS library, whether in the office, or on the go.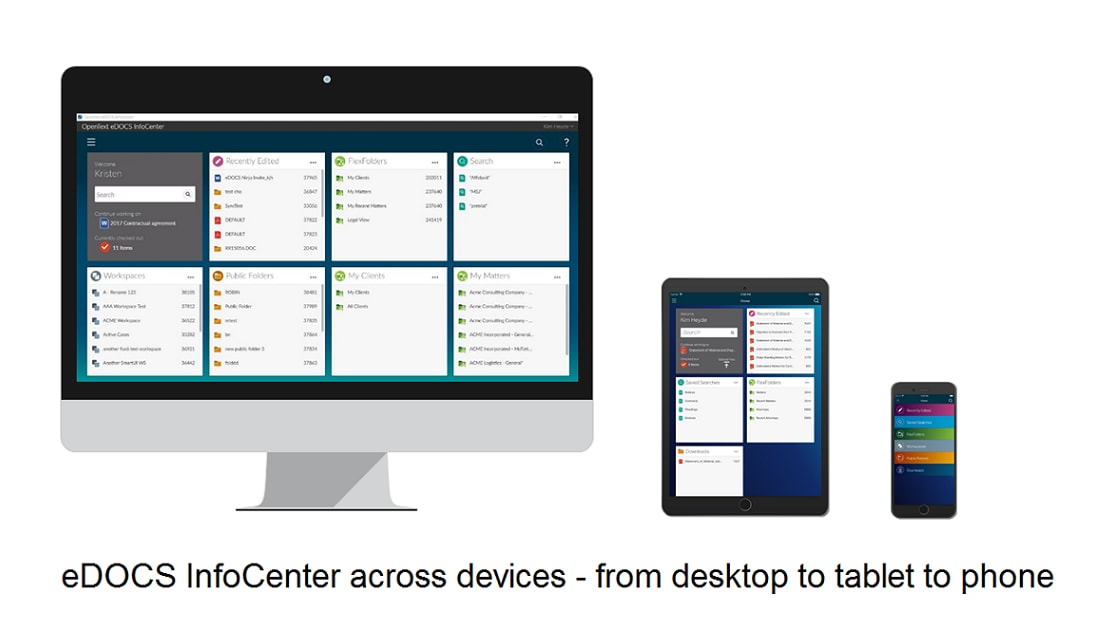 The new eDOCS mobile app runs on iOS and Android (phones and tablets) and is bundled into eDOCS v16.3 at no additional charge.
View the on demand webinar, delivered by OpenText Product Manager experts Kim Heyde and Sharon Malloch, to learn how eDOCS InfoCenter mobile can make your professionals more productive.