Boost efficiency with xECM and Salesforce
While your teams may think they are in sync, if the content that powers their business processes is sitting in application silos, they probably aren't. Silos prevent them from having clear, real-time visibility across key functions, business transactions and customer experiences.
What if you could bridge that gap and connect Enterprise Content Management (ECM) to key business applications? By extending ECM to Salesforce®, your sales, marketing and customer service teams can more efficiently manage and deliver content that is essential to your customer lifecycle.
Read the Madison Logic white paper, Open Up to the Possibilities - Get the Most Out of Salesforce by Extending ECM, to learn how to:
Maximize the value of Salesforce for sales and services teams, management and customers with enterprise content integration.
Support the entire customer lifecycle in a single system to save time and reduce inefficiencies.
Increase productivity, build stronger relationships and improve the customer and employee experience.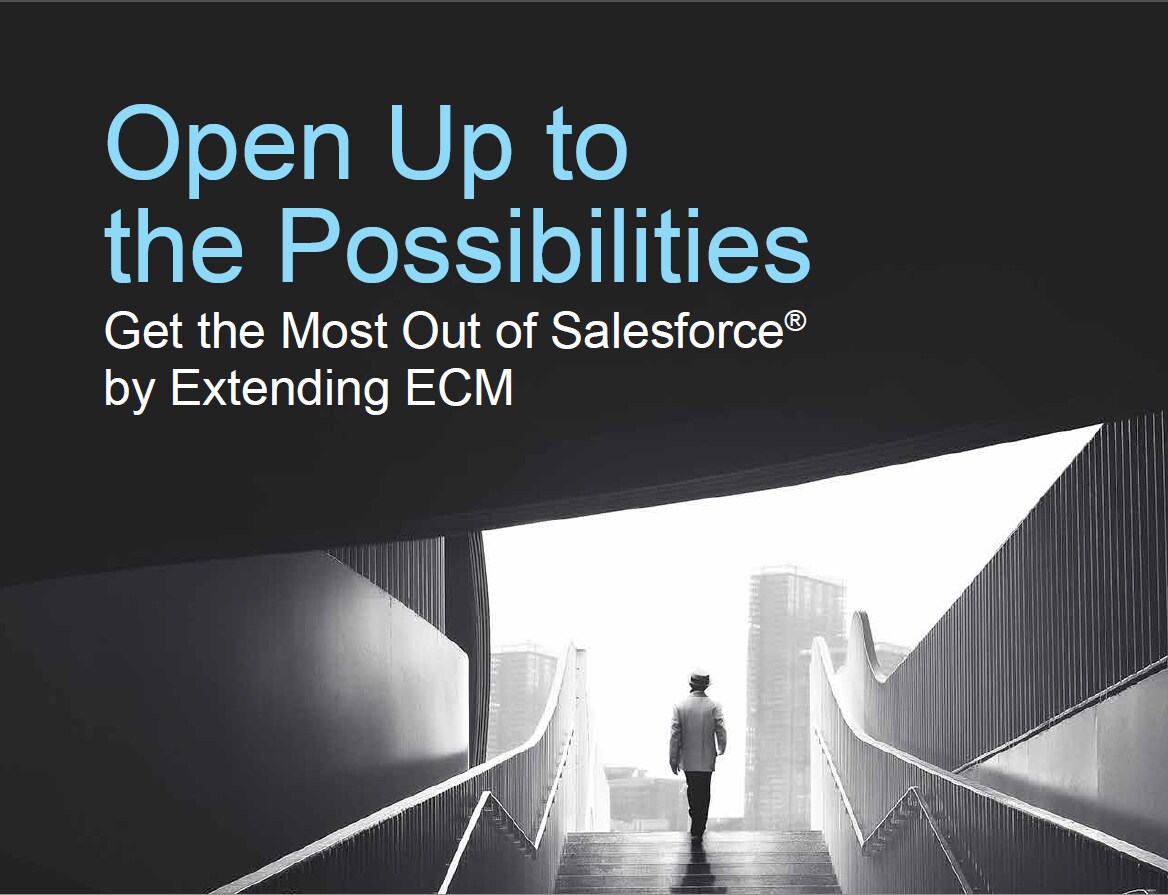 OpenText™ Extended ECM (xECM) for Salesforce makes your users more productive and effective and helps increase customer satisfaction by delivering the right content at the right time to teammates, customers and prospects. That means no more searching through multiple repositories for the right content, whether it be an email, contract, invoice or brochure.
Teams can now centrally track, analyze and adjust content for better results within the CRM system. Organizations can improve quality and responsiveness to customer inquiries. But best of all, extending ECM with SAP®, Oracle® or Mircosoft® ensures content consistency across business platforms.