Your CRM is missing important content. Gain a 360-degree view of your customer with OpenText solutions for Salesforce.
Experience OpenText™ automated content solutions for Salesforce® sales, marketing and service at Dreamforce 2019.
Automate document generation, control and lifecycle with solutions from the market leaders in Enterprise Information Management and Customer Relationship Management.
Access key information, foster collaboration and transform data into compelling, actionable communications to engage customers and drive better business results.
Meet with experts to learn how our solutions helps you automate content for:
Service case resolution
Contract lifecycle management
Customer service correspondence
Marketing communications
Proposal generation
360-degree customer view
OpenText solutions for Salesforce
OpenText™ Extended ECM for Salesforce®
Is your organization able to access collateral, contracts, invoices, proposals and more from within Salesforce? Deliver a superior Saleforce user experience, enable Enterprise Content Management capabilities in Salesforce and effectively integrate with lead applications across your organization. Learn more
OpenText™ Exstream for Salesforce®
Deliver intelligent and connected customer experiences from within Salesforce. Generate personalized communications in Salesforce with omnichannel delivery and optimize operations, control and compliance. Simplify and automate document-related business processes and drive a better customer experience. Learn more
OpenText™ Media Management
Get a demo of our Digital Asset solution for Marketing Cloud. See how OpenText Media Management (OTMM) solution works alongside Marketing Cloud to ensure assets in your marketing campaigns are centrally stored, governed and re-used. Save time and stay on brand by automating your Marketing Cloud assets. Learn more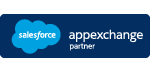 Salesforce, Sales Cloud, Marketing Cloud and others are trademarks of salesforce.com, inc., and are used here with permission.