Is your contract management process stuck in the paper age or driving toward a digital-first future? Without a proven Contract Lifecycle Management (CLM) solution, your organization could fall prey to untracked terms and conditions, missed incentives, hidden clauses, misplaced documents, and overwhelmed legal departments.
Don't risk losing revenue or increasing your contract management costs.
OpenText Contract Center improves profitability and reduces risk for organizations by ensuring consistent, secure contract policies and processes from creation through fulfillment. With OpenText, you can drive the digital transformation of both buy- and sell-side contract processing, shortening cycle times, lowering processing costs, and improving customer service. A holistic, flexible solution, OpenText Contract Center is purpose-built to support strategic contracting initiatives for global enterprises.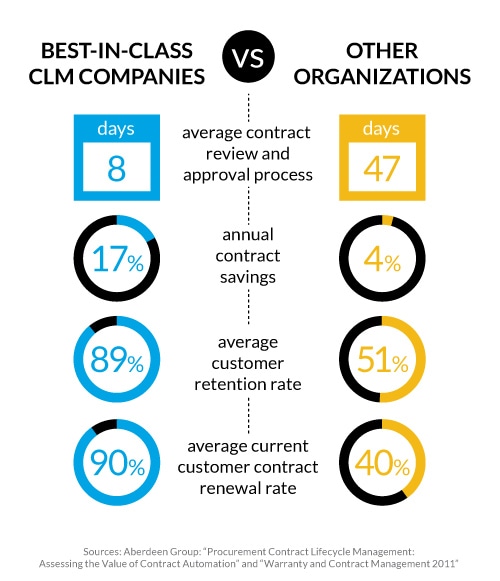 Read the Executive Brief, OpenText Contract Center, to learn how OpenText Contract Center helps businesses:
Align to strategic business goals with effective governance of contract processes and active management of contract execution
Automate their contract processes, giving them the flexibility to adjust to future needs
Guarantee that users can easily locate and share contracts with a single point of truth and visibility on all contracts across the enterprise
Standardize and secure contract policies and processes with a holistic approach