Why AI and text analytics matter
Enterprises struggle with large volumes of unstructured content distributed across silos that lead to inefficiencies and potential incompliance. These can be addressed with an AI solution for content management optimization that includes text analytics, compliance, and powerful visualization capabilities.
Read the IDC Industry Brief to learn how to leverage artificial intelligence (AI) in business and increase the value of unstructured enterprise content.
By implementing an AI-based analytics and automation solution, you can:
Automate content management to improve efficiency
Save costs and eliminate manual business processes
Minimize risk and improve data governance
Increase enterprise content value
With advanced text mining and machine learning, the sheer volume of data being exchanged can be intelligently classified for business use.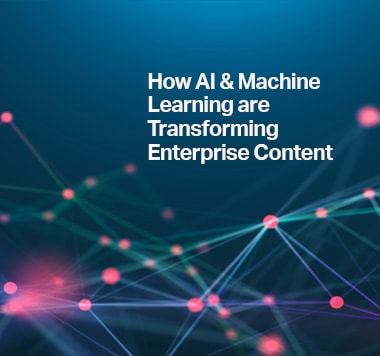 IDC Global Datasphere Study, 2019