Connect the experience—from tailored customer journeys to business innovation
Deliver an exceptional customer experience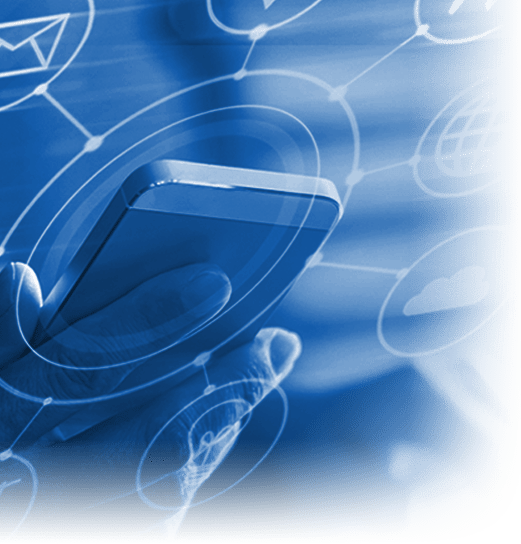 By 2020, customer experience (CX) will overtake price as a key product differentiator.1 These days, CX can be summed up in one word—hyper connected. Disruptive technologies such as Artificial Intelligence (AI), Internet of Things (IoT) and analytics enable customers to have multi-channel digital interactions with the world.
Learn how to turn those interactions into actionable insights with Voice of the Customer (VoC) analytics.
Watch the webinar
Deliver connected and intelligent customer experiences with VoC
Customers are talking. And they are sharing their thoughts across an ever-growing ecosystem of channels, from the traditional contact center conversations to user review sites and social media posts. Organizations that listen and learn from their customers will outperform their peers.2 Gain a powerful competitive edge with Intelligent VoC omnichannel analytics.
Watch AI-Powered Voice of the Customer Analytics, to learn:
Why 90% of customers reject traditional customer feedback surveys.
How to trigger realtime, personalized feedback collectors that work.
How AI extracts and cross-tabulates insights from the full VoC ecosystem.
Top VoC use cases for getting fast improvements in customer satisfaction, employee engagement and compliance.
Why amazing customer experiences matter
Regardless of the terrains customers tread, they expect consistent and personalized interactions across each channel–such as landing pages, mobile app, email, social media pages or more. That means enabling seamless transitions from one digital platform to another.
Companies that excel at customer experience can realize 4-8% above the market revenue growth3–not to mention other benefits:
Improved customer and brand loyalty
Reduced customer churn
Increased profit and competitive advantage
Realize the benefits of intelligent CX
There are several ways to realize these benefits of an intelligent and connected customer experience:
Understand customers: Collect and analyze customer feedback using Voice of the Customer across the complete customer ecosystem to provide a superior customer experience.
Engage throughout the journey: Understand the continuous journeys customers navigate to engage them each step of the way.
Get personal:

Identify and predict customers' needs based on thorough customer data to deliver a frictionless, personalized and consistent experience tailored to their needs and wants—across all channels.

Drive innovation: Predict trends and exceed customer expectations.
Reach the next level of CX innovation
Can you imagine a predictive journey and personalized customer experiences across every channel? Foreseeing which opportunities are most likely to close? Delivering proactive services by resolving potential issues before they can occur? AI, IoT and analytics make it all possible.

AI
Predict future customer actions and identify next best steps.

IoT
Generate and consolidate insights from sensors in devices, such as appliances, smartphones, and cars.
Analytics
Aggregate VoC data across customer touchpoints and turn it into actionable insights for improving CX.
The valuable data generated from connected devices can help organizations compete today—and prepare them to lead tomorrow. Leveraging IoT in supply chains, along with intelligent capabilities and an optimized platform, allows organizations to understand all their supply chain data. The result? Reduced costs, increased efficiencies and the ability to predict future market needs through a hyper-optimized and secure supply chain.
Watch the webinar to learn how a holistic VoC strategy with intelligent analytics gives organizations the instant insights they need to move from reactive to proactive and compete in today's business landscape.
AI, IoT and analytics in action
Powering the intelligent connnected vehicle
Today's manufacturers are sitting on a gold mine of IoT data that can be sent automatically from vehicles to numerous entities to enhance offerings and improve the CX. Through a combination of AI, IoT, and analytics, automotive manufacturers and service providers can:
Enable OEMs to quickly onboard partners, third-party application providers and systems that interact with the connected vehicle.
Allow OEMs to centralize critical data about the connected vehicles for CRM, CX and quality monitoring purposes.
Ensure security of the data stream being transmitted to and from the vehicle, promoting customer safety and loyalty.
Predict potential failure points and install proactive alerts that reduce vehicle downtime to improve customer satisfaction.
Watch the webinar today to get started on the Voice of the Customer journey.