AI-Driven Content Advisor: Intelligently classify content and mitigate risks
Seventy-one percent of enterprises struggle to harness the true value of textual data,1 hindering access to valuable insights and preventing enterprises from classifying and processing contextual information in a scalable manner.
The average large US business loses up to $47 million a year due to inefficient knowledge sharing, increasing the risk of costly non-compliance penalties.2 There is a better way!
Harness data with AI
Watch the on-demand webinar today
Watch the webinar, How to increase the value of enterprise content with AI. Join Nick Patience, founder and lead analyst for AI & Machine Learning at 451 Research, and Zachary Scott Jarvinen, head of Product Marketing, AI & Analytics at OpenText, to learn:
The compliance risks associated with the proliferation of unmanaged unstructured data.
How to prevent risks, save costs and increase the value of enterprise content with intelligent classifications.
How advanced text analytics and machine learning can intelligently classify volumes of complex information and benefit enterprises.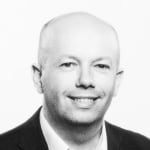 Nick Patience
Founder and Lead Analyst
451 Research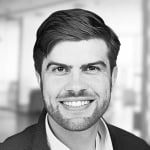 Zachary Scott Jarvinen
Head of Product Marketing AI & Analytics
OpenText
Don't miss this opportunity to learn how to make the most of enterprise content with AI and use AI-powered intelligent classification to gain and maintain the edge. Watch the webinar now.