OpenText Cloud Security Services
Ensure the security of Cloud solutions

With its commitment and expertise in cloud security and privacy, Enterprises trust OpenText to manage their business-critical
applications and information.
Security is at the heart of OpenText's cloud architecture and practices. Customers have long used OpenText solutions to store the business-critical data they rely on to operate their business. Moving content and the applications that manage it to the cloud, places a high level of responsibility and trust on OpenText, its operational staff and facilities. Every aspect of OpenText's cloud solutions, from staff background checks and security training, physical infrastructure to network configuration and application architecture, is designed with security in mind.
OpenText™ EnCase™ security software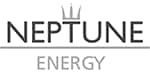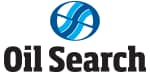 Contact us to talk with a Cloud Security Services expert
Maximize the value of OpenText solutions
Resources
White papers
Training
Related resources