OpenText Content Hub For Publishers
CHP Introduction
Features
Customers
OpenText™ Content Hub for Publishers (CHP) provides a central repository for editorial content creation for multi-channel publishing. CHP manages and stores text, images, sound, and video assets. Content can be easily prepared and packaged for publishing in print, web, tablet, and other formats.
Content Hub for Publishers enables publishers to:
Improve the content creation process and reduce the effort needed to publish to different channels – print, web, mobile and tablet
Increase the re-use of existing content and reduce the costs of content acquisition
Provide a single, central location for the storage, sharing and use of assets
Reduce risks with deeper and better control over rights and asset access
Automate the planning, commissioning and payments processes with a platform designed specifically to meet these business imperatives and remove the manual cost inefficiencies associated with such processes
Leverage a content hub designed to foster agility and responsiveness to rapidly changing market conditions and channel specific opportunities.
Content Hub for Publishers meets the unique, changing, and challenging demands of the modern publishing industry.
Gain a solution focused on editorial operations with over fifteen years of proven history. It began as the first national newspaper digital photo archive in the UK. Today it provides the cornerstone of content management for some of the largest newspapers in the world and many leading consumer magazine brands. It is capable of handling hundreds of millions of pictures, articles, pages, graphics, video and sound
Benefit from over a hundred years of accumulated knowledge from people with invaluable experience and expertise in newspaper and magazine operations and technologies.
Join a growing number of publishers taking advantage of the latest developments and advances in modern newsroom and magazine production solutions to better face today's and tomorrow's challenges.
Work with a global software company with commitment to the highest standards of customer service and on-going development in key technologies and solutions.
OpenText Content Hub for Publishers is a highly modular and functionally rich platform for publishers to receive, analyze and tag, create, package distribute and store all forms of content effectively and simply.
CHP is used by a number of large global news publishers for:
Filtering through vast quantities of incoming media
Managing costs associated with publishing
Managing rights associated with publishing
Tracking what has been published, where and when
CHP customers include: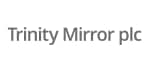 We achieved so much in such a short timeframe in meeting all the technical requirements and the conditions placed on us by the IOC. OpenText stepped up to the challenge magnificently, surpassing everyone's expectations.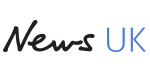 OpenText Content Hub for Publishers allows News UK to collect as many as 100,000 or more new digital assets and news feeds submitted each day by multiple journalists, photographers, and agencies into a single system. Content can be quickly found and retrieved across the various editorial desks.