Cloud Readiness Assessment FasTrak
Prepare for cloud migration with OpenText experts
Talk to an expert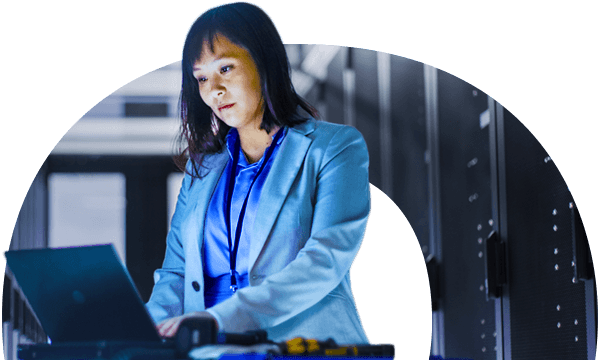 Cloud Readiness Assessment FasTrak overview
OpenText's Cloud Readiness Assessment FasTrak provides analysis and advice to organizations on how to run their OpenText Information Management solutions in the cloud. OpenText specialists work with IT teams and their preferred cloud partners to develop a cloud readiness report which recommends a transition plan designed to minimize business disruption and optimize operations using cloud technologies.
Cloud Readiness Assessment FasTrak benefits
Unlock efficiency

Get a comprehensive cloud readiness report to plan a strategic move to the cloud with OpenText experts.

Improve productivity

Learn how to leverage the latest cloud technologies including containerization, database-as-a-service and new storage modalities.

Enable cost savings

Learn how to optimize the transition to the cloud for better performance and lower costs.

Ensure peace of mind

Trust in OpenText's experience of delivering Information Management solutions in both the OpenText and public clouds to ensure best practices and smooth cloud transitions.
Cloud Readiness Assessment FasTrak services offered
The OpenText Cloud Readiness Assessment FasTrak delivers a cloud readiness report as well as strategic planning discussions, a presentation and a Q&A session with key customer stakeholders.
Cloud migration roadmap

Get a comprehensive transition plan to minimize business disruption when moving to the cloud.

Cloud readiness report

Prepare to pivot to the cloud with migration, architecture and configuration recommendations.

Stakeholder engagement

Trust OpenText to engage key stakeholders through strategic planning discussions, a presentation and a Q&A, all included in the Cloud Readiness Assessment FasTrak.
Contact OpenText Professional Services to get started