OpenText Digital Asset Management for SAP Solutions
Digital Asset Management (DAM) in the context of your SAP environment
Digital media is coming of age as the medium for business. Every organization today creates or consumes extensive amounts of digital media, a factor which will only increase because rich media is essential for engaging customers, employees, and partners. However, digital media is expensive to create, has critical Intellectual Property (IP) requirements, and can be a challenge to control and distribute in volume. Digital Asset Management (DAM) systems are the foundation for solving these challenges and enabling new opportunities. An effective DAM system can become the foundation for an unlimited range of content-based applications that open new business opportunities, generate more top-line revenue, and improve the customer experience.
OpenText™ Digital Asset Management for SAP® Solutions is a simple-to-use application with an easily customized web interface and a robust, enterprise-ready architecture. The requirements for OpenText Digital Asset Management for SAP Solutions have grown out of the needs of hundreds of Fortune 500 firms to capture, manage, find and distribute digital assets of all types (including images, video, audio, text, layouts, and graphics).
OpenText Digital Asset Management for SAP Solutions serves as the single point of management for all digital media files and their underlying information. OpenText Digital Asset Management for SAP Solutions extends the value of digital assets by enabling users to re-use and re-purpose media assets across many enterprise workflows without the cost of manual re-creation or re-packaging. In addition, OpenText Digital Asset Management for SAP Solutions built-in workflow capabilities save time by simplifying the management, tracking, and contributions to projects across the organization.
OpenText Digital Asset Management for SAP Solutions integrates with SAP Hybris Commerce, and SAP Hybris Marketing in the SAP Hybris CEC suite, as well as the SAP Business Suite (CRM, ECC/ERP and PLM). This tight integration is key to deliver media managed in OpenText Digital Asset Management for SAP Solutions to these applications streamlining the processes of preparation, usage and tracking of media assets in core business processes. These integrations are native (using core SAP Hybris principals for extension) and seamless, meaning that the user context is preserved within the SAP Hybris User Interfaces and maintains underlying DAM fundamentals such as user security.
The integration of OpenText Digital Asset Management for SAP Solutions with SAP Hybris allows SAP Hybris customers to easily manage all their digital assets throughout the entire omni-channel experience, and end user customer journey.
Key benefits:
Efficiency through single point of management and built-in workflow capabilities for the digital media content and metadata information
Increased revenue through visibility and control of user rights and permissions
Brand compliance through consistent creation, management and distribution of creative media across the enterprise
Seamless integration into SAP and SAP Hybris solutions, delivering enterprise class media automation to augment and extend the functionality available in the core SAP Hybris solutions
Customer Success Stories
Many customers have achieved measurable benefits when deploying the OpenText Digital Asset Management for SAP Solution.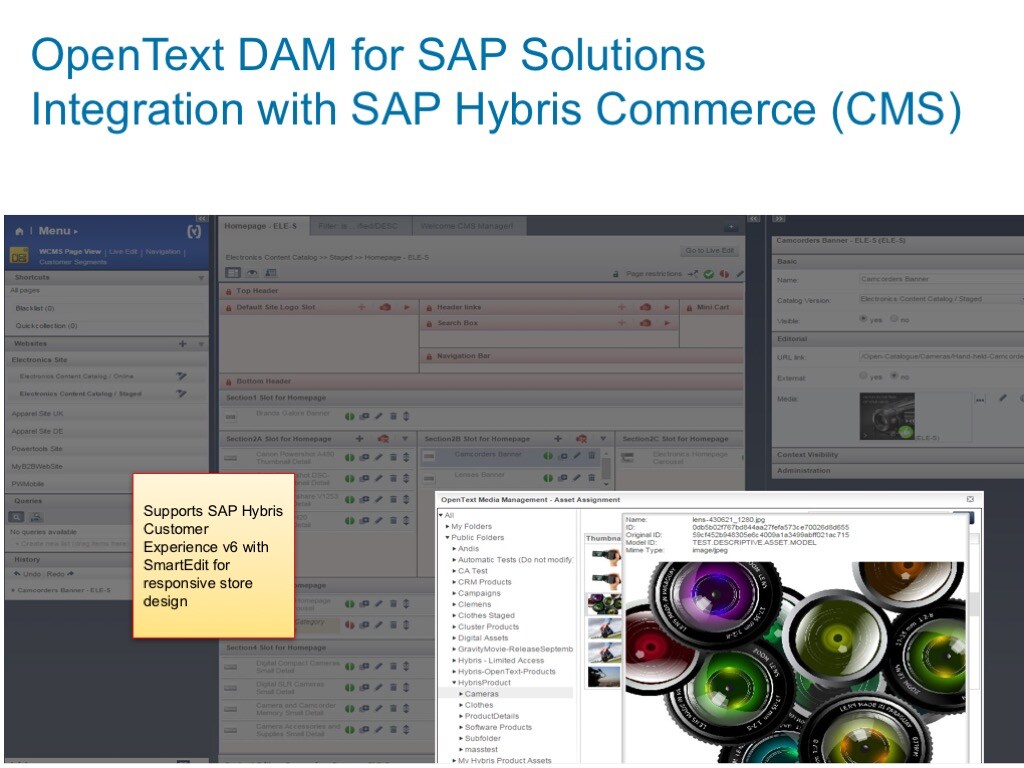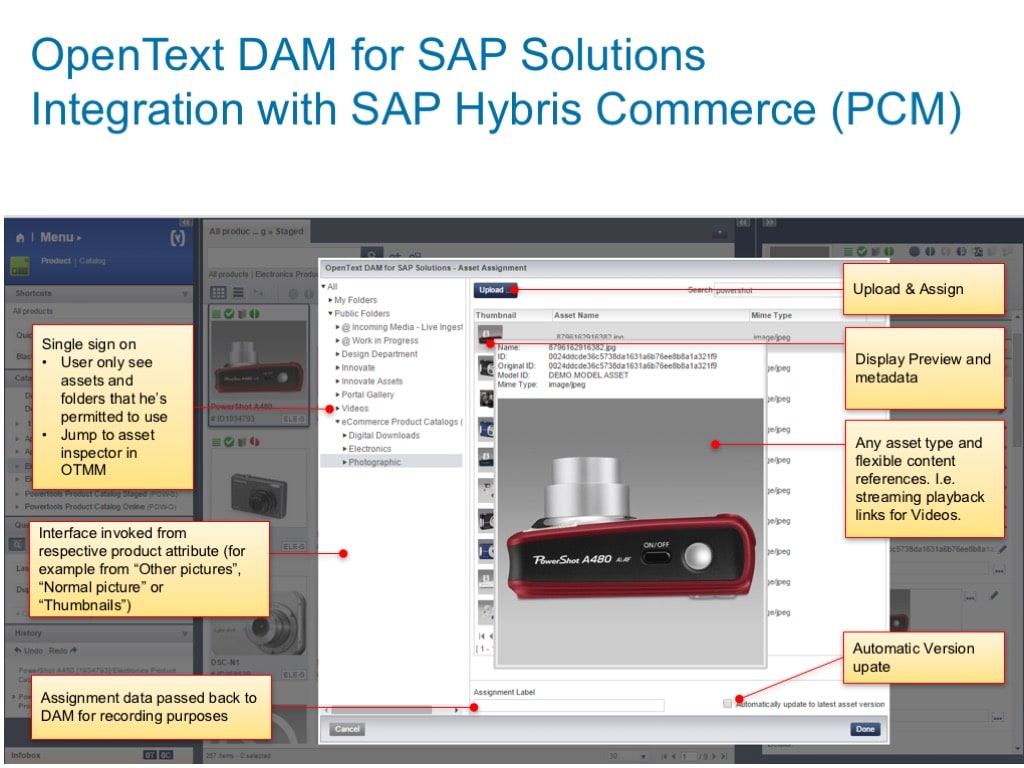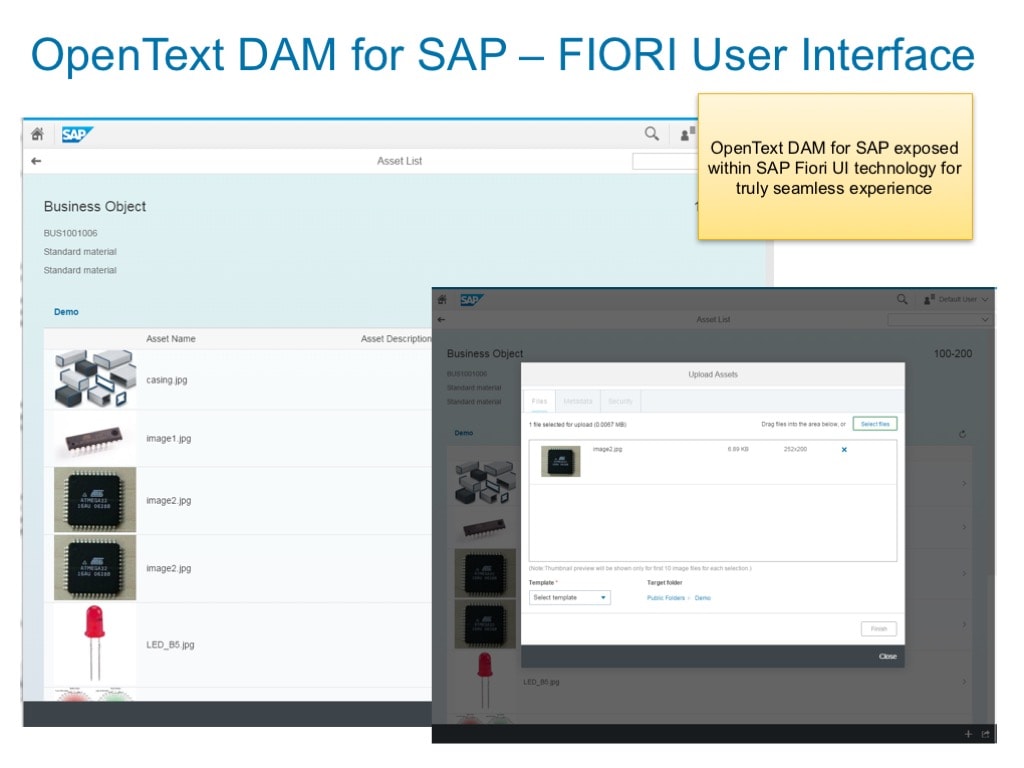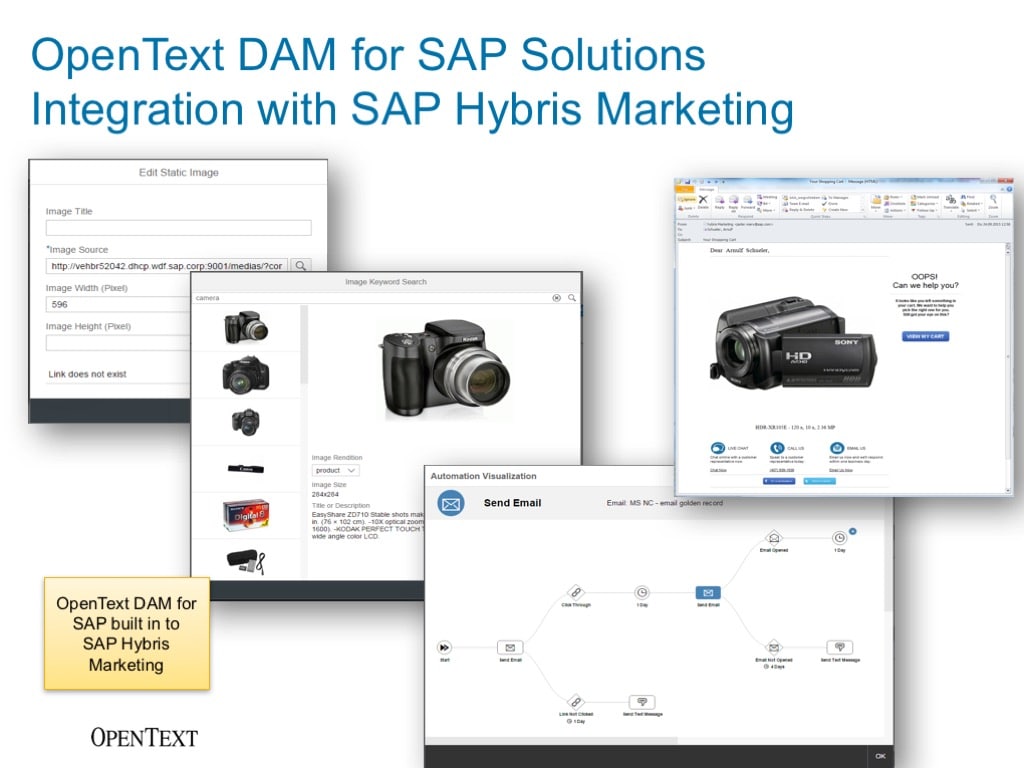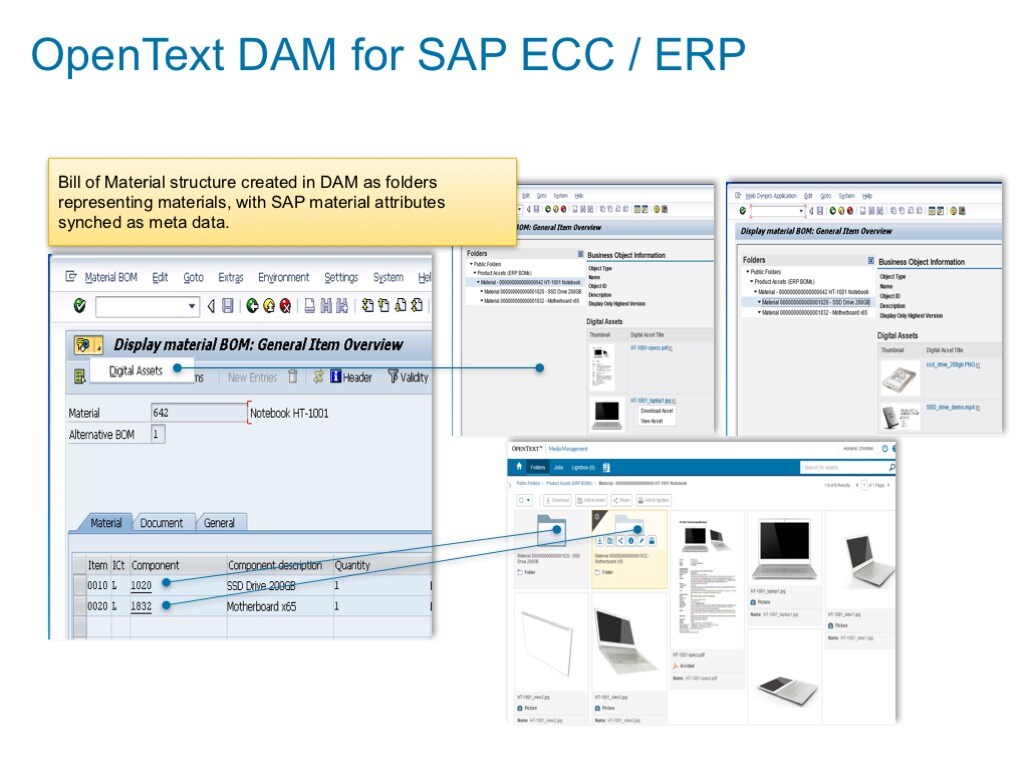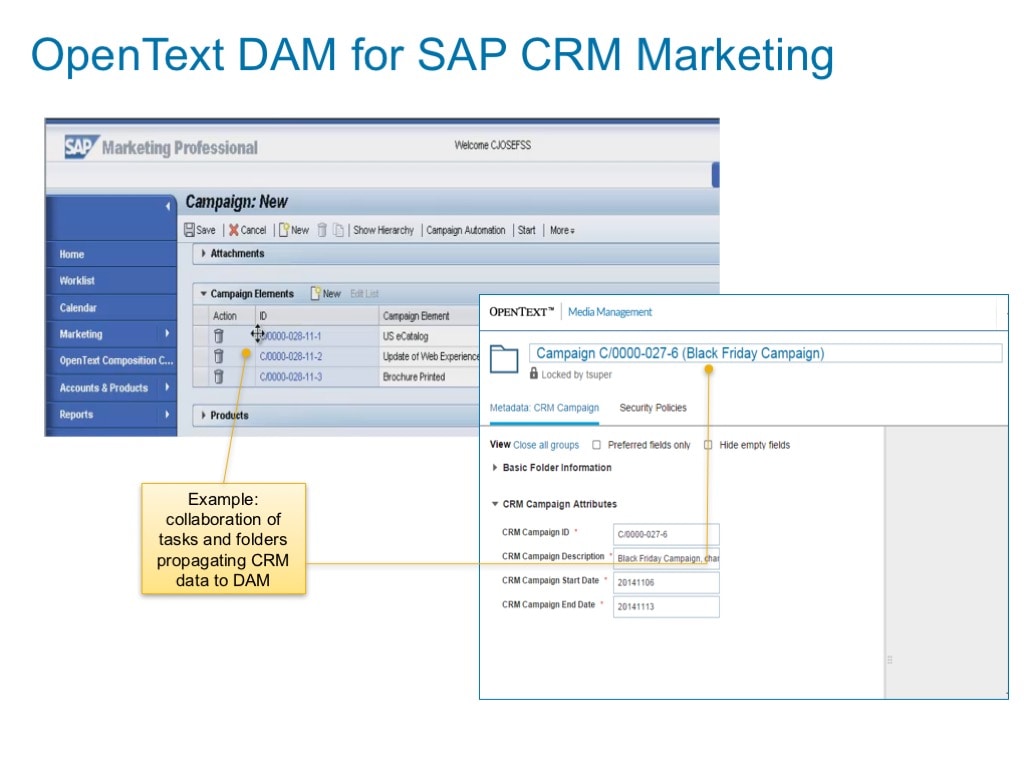 Contact OpenText
Engage with Us

Linkedin Group
SAP Pinnacle Awards 2020 Winner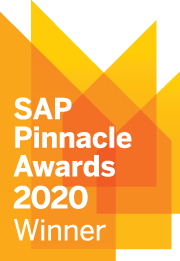 For the 13th consecutive year, OpenText is proud to be recognized by SAP® with the Pinnacle award for Solution Extension Partner 2020. SAP presents these awards annually to the top partners that have excelled in developing and growing their partnership with SAP and helping customers run better. OpenText's breadth of leading solutions deliver the information advantage to SAP customers, today and in the future.