OpenText Content Hub For Publishers
CHP Introduction
Features
Customers
OpenTextTM Content Hub for Publishers (CHP) is a comprehensive Editorial Content Publishing Platform. It provides news wire handling, picture desk and archive tools to manage resources for research, search and find, content authoring and creation, and packaging for print and digital media needs. CHP is designed for the large volumes of content that newsrooms across the world are exposed to daily. It efficiently manages the receipt, enrichment and distribution of that content to multiple publishing channels, such as web, print, mobile and tablet.
CHP's "content hub" strategy places content, rather than multiple processes, at the center of a rationalized workflow. It allows controlled access to the content hub and editorial control over the creation of content while facilitating delivery to multiple branded channels. Placing content at the center of the new business model, makes it possible to move towards an iterative workflow across the organization. This provides greater control of digital assets and capabilities to enhance, track, and leverage your assets for delivery across multiple channels and platforms.
Traditional print, editorial and publishing models are in decline. Content Hub for Publishers leverages the organization's print publishing expertise and transforms it for online publishing, content authoring, editorial photography, digital news/information production and distribution to multiple channels, outlets and platforms.
Content Hub for Publishers adds value in these key areas.
Enables publishing business models and new revenue streams with the efficiencies of "create once, use many" for your publishing, content authoring, licensing, syndication and distribution requirements.
Supports regional and localized publications, a shared content repository and controlled, authenticated access.
Manages archival and "owned" content in a searchable library for stock images, research, and other uses.
Streamlines publishing, content authoring and production with a centralized "hub" of indexed, searchable, metadata-rich resources, templates, styles and editing tools to create and repurpose content.
Faster time to market with searchable, centralized repository, automated format conversion, content portals, rights management and packaging for print and digital channel publishing.
Content Hub for Publishers meets the unique, changing, and challenging demands of the modern publishing industry.
Gain a solution focused on editorial operations with over fifteen years of proven history. It began as the first national newspaper digital photo archive in the UK. Today it provides the cornerstone of content management for some of the largest newspapers in the world and many leading consumer magazine brands. It is capable of handling hundreds of millions of pictures, articles, pages, graphics, video and sound
Benefit from over a hundred years of accumulated knowledge from people with invaluable experience and expertise in newspaper and magazine operations and technologies.
Join a growing number of publishers taking advantage of the latest developments and advances in modern newsroom and magazine production solutions to better face today's and tomorrow's challenges.
Work with a global software company with commitment to the highest standards of customer service and on-going development in key technologies and solutions.
OpenTextTM Content Hub for Publishers is a browser-based set of applications, providing a rich user experience with a panelized drag and drop based interface. Users can create and manage their own working environment, with multiple saved workspaces and layouts.
An open, standard web services interface is provided based upon the Content Management Interoperability Services (CMIS) specification. This allows external systems access to the resources that power the CHP platform. Clients that are based upon the CMIS standard can also directly access CHP – for example, the Adobe® Drive application provides a CMIS connector that can present the content within CHP as a shared drive on a users' local desktop.
CHP provides a documented plugin API that enables clients to build additional user interface components. This can be used to provide close integration with other systems within a publishing environment, such as an editorial or Content Management System, and can be used to position CHP as a central editorial dashboard.
Here are the major areas of focus in the latest release of Content Hub for Publishers.
Plan project and events in Content Hub for Publishers with visibility across business units and teams Content Hub for Publishers gives users tools to better plan for content publishing including flexible calendars and the ability to track budget, resources and status against deadlines.
Easily design custom dashboard with drag and drop for personalized layouts in Content Hub for Publishers Content Hub for Publishers gives users tools to better plan for content publishing including flexible calendars and the ability to track budget, resources and status against deadlines.
User interface and platform improvements make Content Hub for Publishers easier to adapt to your environment The intuitive and friendly user interface in Content Hub for Publishers makes it easier for users and faster adoption in the organization. The CHP release updated web application security, third party libraries and compatibility with PostgreSQL.
Explore the OpenText Content Hub for Publishers product overview to learn more
CHP is used by a number of large global news publishers for:
Filtering through vast quantities of incoming media
Managing costs associated with publishing
Managing rights associated with publishing
Tracking what has been published, where and when
CHP customers include: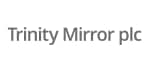 We achieved so much in such a short timeframe in meeting all the technical requirements and the conditions placed on us by the IOC. OpenText stepped up to the challenge magnificently, surpassing everyone's expectations.
Product: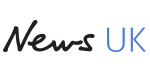 OpenText Content Hub for Publishers allows News UK to collect as many as 100,000 or more new digital assets and news feeds submitted each day by multiple journalists, photographers, and agencies into a single system. Content can be quickly found and retrieved across the various editorial desks.
Contact OpenText
Digital Disruption is changing the publishing landscape