OpenText Report & Output Management Suite
Extend your EIM strategy to include fixed content from enterprise applications for more efficient management and distribution
OpenText™ Report & Output Management Suite (formerly known as Vista Plus® Suite) supports an organization's Enterprise Information Management strategy by capturing output from ERP and other applications and storing it in a central repository where it can be managed, secured and delivered electronically. It allows you to provide controlled distribution with security and access controls to ensure that people who need to view and print reports and other output can do so, even if they aren't able to open the source application.
OpenText Report & Output Management (ROM) captures and stores critical information from packaged applications like Oracle® E-Business Suite, PeopleSoft® and SAP®, as well as custom, mainframe or legacy applications. The solution presents information in a logical, personalized, secure manner that is easily accessed inside or outside the enterprise via Microsoft® SharePoint®, OpenText Content Server, OpenText eDOCS or an easy-to-use Web-based interface.
OpenText Report & Output Management Suite provides assured delivery of content to its intended destination, ensuring output is delivered at the right time and in the right format for the destination device. The rules engine allows for the automation of tasks such as bursting and bundling of reports, applying electronic form templates and dynamic re-routing of jobs to the most available or best-suited device.
End users can access report content stored in the repository directly, or through a portal interface (OpenText ECM Suite applications, Microsoft SharePoint, SAP, Oracle and others) as a way to provide a single point of access to all content or support new business initiatives such as electronic statement presentment.
When data is easier to get to, people spend less time gathering information and more time analyzing it. With automated document warehousing and indexing, every document created in your enterprise can be centrally managed in the repository. The warehouse eliminates storage and retrieval costs associated with paper-based archives.
With OpenText Report & Output Management Suite, companies can eliminate up to 50% of IT backlog and programming resources by deploying a self-serve, collaborative reporting structure, replacing the conventional practice of creating individual reports for specific users and groups.
OpenText Report & Output Management Suite provides a centralized online repository where report generations (daily, weekly, monthly and yearly) can be stored and accessed at any time by the end user through a single browser interface, without any IT intervention. The solution also eases security concerns that exist with publishing reports or printing confidential and sensitive information, such as payrolls, patient data or financial information.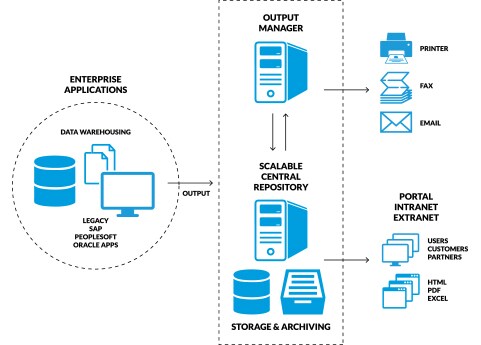 Product Highlights:
Cut the cost of storage, retrieval, processing and distribution of reports and other output from enterprise applications
Provide anytime, anywhere access to semi-structured content—including reports, invoices and statements—from any location or device
Leverage the retention, accessibility and auditability of fixed content for regulatory compliance
Combine electronic report management with document print management
Reduce the cost associated with manual bursting, bundling and forms merge
Maximize ERP investment by offloading database queries, reducing network traffic, ensuring delivery of business-critical ERP reports and cutting system administration costs
Present users with report content that is specific to their requirements or access rights, including entire reports, report segments or specific pages
Increase user efficiencies by providing a single solution independent of source applications and source operating systems
Contact OpenText
Customer Story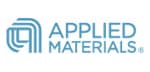 The global leader in Nanomanufacturing Technology solutions realizes an ROI between 200 and 300% with OpenText Report & Output Management.