OpenText World Engage

OpenText World is jam-packed with interactive experiences to connect you with our product and industry experts and your peers. Join us for lab sessions, Demo Booths, International Pavilions and Sponsor Networking.
Labs
The hands-on lab sessions consist of the Product Lab, Developer Lab and Innovation Lab to provide you with information on OpenText products and how to get the most out of them.
Product Lab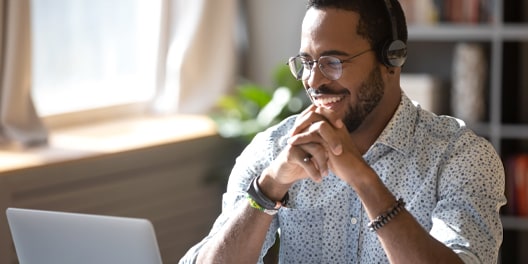 Get free, exclusive access to self-paced training modules where users can engage in an interactive learning experience. Dive into your chosen product, kickstart your onboarding or learn about the latest product features in the Product Lab.
The Product Lab runs from October 26-30 and sessions range from 10 minutes to 1 hour. They can be accessed at any time during the week to fit your schedule!
AI & Analytics Suite

Introduction to OpenText™ Magellan™
Dashboards and reporting
Data preparation and predictive modeling

Content Suite Platform

What's New in OpenText™ Content Suite
Sharing documents with OpenText™ Core Share
Content Server perspectives

Digital Experience Platform

Introduction to OpenText™ Media Management 20.2
OpenText Exstream™ Content Author

Digital Process Automation

Low Code development with OpenText™ AppWorks™
Introduction to OpenText™ Contract Center
Introducing OpenText™ AppWorks Platform 20.3

Documentum Platform

What's New in OpenText™ InfoArchive
Introduction to OpenText™ File Intelligence
Hands-on with OpenText™ Documentum™ D2 Smart View

Extended ECM Platform

OpenText™ Extended ECM for Microsoft® Office 365™
OpenText™ Extended ECM for Salesforce®
OpenText™ Extended ECM for Engineering
How to sign up
Once you register for the conference, you can access the Product Lab from October 26-30 between 12:00 pm–6:00 pm ET. Simply sign up during the conference and use the navigation menu to browse available labs for each product suite. The experts will also be available during lab hours to answer your questions via the chat interface.
Developer Lab
You don't have to be a developer to visit the Developer Lab. Join these fun, interactive sessions where OpenText engineers will demonstrate how to easily build solutions.
The Developer Lab offers a series of one-hour, hands-on workshops to help everyone learn to program APIs built into OpenText products. The lab also hosts workshops for developers to learn to deploy and scale various products in Kubernetes clusters.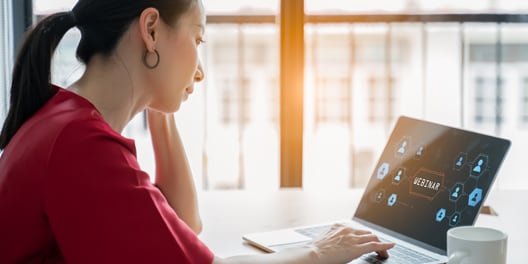 Build a business app in 1 hour with OpenText™ AppWorks™

Build a basic expense claim management application with AppWorks.

Automated deployment with OpenText™ Content Suite & OpenText™ Extended ECM Platform

Deploy and configure the docker container version of Content Suite.

How to advance your application using OpenText™ Core Signature

Integrate electronic signatures into your application using the Core Signature service.

Developing a dashboard in OpenText™ Magellan™ BI & Reporting

Develop a working dashboard in Information Hub.

Building an ODA driver in OpenText™ Magellan™ BI & Reporting

Build and deploy an ODA driver using Analytics Designer.

Learning to use Information Hub in a Kubernetes environment with OpenText™ Magellan™ BI & Reporting

Build an Information Hub cluster and learn to scale it in a Kubernetes cluster.

Explore the OpenText™ IoT Platform

Test drive the OpenText IOT Platform by tracking key parameters of a public bus transit system. You will learn to connect a telematic stream to the platform and customize the rules (orchestration) engine to send user notifications based on bus routes, telematics and operational goals.

In-place annotation automation with OpenText™ Magellan™ Text Mining

Learn about Magellan Text Mining as a whole, including how to set-up an in-place annotation job for a collection of documents sitting in Content Server, leverage classification models already available in MTM and build a new classification model for Content Server.

Modeling and publishing optimized DAM workflows

Model a review job that will allow asset contribution, approval, and prepare assets for channel usage. Learn how to design a review job including form properties, publish the job to select users in the experience, and launch the job from start to finish.

How to leverage OpenText™ OT2 Capture Services for your application

Get exposed to Core Capture Services REST API and learn to produce searchable PDFs, classify invoice documents and extract invoice data.

How to build a Content Management Application using CMS API

Understand OT2 Content Management API to design a CM Application.

The OpenText™ OT2 Developer experience

Configure an OT2 workflow and content type and test them in a sample application.
How to sign up
The developer lab workshops run hourly from 12:00 pm–6:00 pm ET, October 26-28. Workshop times and sign-up information will be available at the Developer booth once the conference begins.
Innovation Lab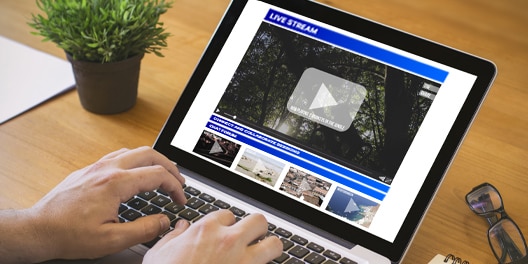 Evaluate OpenText's innovative new designs and offer feedback to influence future product development. During 30-minute sessions, you will collaborate one-on-one with OpenText User Experience Designers and Researchers.
Sessions take place on Microsoft® Teams and focus on specific use cases within products, offering attendees control of the screen to perform a variety of tasks and provide feedback.
The Innovation Lab will be open with extended hours to help accommodate your schedule.
Explore Innovation Lab sessions
OpenText™ Axcelerate™ Visualizer

OpenText™ Axcelerate™ excels in analytics and machine learning to help lawyers identify relevant facts. 20.4 integrates the Visualizer to show all Axcelerate Analytics features in one place and allow investigators to visually explore unknown data sets.

Communication Orchestration for OpenText™ Exstream™ CE

Customers will have the opportunity to interact with the most recent Communication Orchestration for OpenText™ Exstream™ CE release and offer feedback on new capabilities being built.

OpenText™ Life Sciences Smart View

Sign up to give feedback on creating and importing documents with your preference to review Q&M or R&D documents.

Modern Dashboard Authoring Experience with OpenText™ Magellan™ BI & Reporting

Enable business users to easily create the dashboards to support their business decisions through a fully WYSIWYG, drag-and-drop dashboard authoring experience that includes automatic data visualization and seamlessly integrated data access/preparation capabilities.

OpenText™ Documentum™ D2 Task Processing

Preview the new D2 Smart View task processing capabilities that allow users to review, approve or reject tasks as part of a formalized business workflow process.

OpenText™ Extended ECM Intelligent Filing

Preview Intelligent Filing, the new efficient way for business users to automatically file documents into business workspaces, including handling special exceptions.

OpenText™ Media Management

Improve the OTMM user experience by helping users to find assets faster through search.

OpenText™ Viewing

OpenText Viewing is our newest viewing experience that includes an all new user interface and the ability to view documents in place from the file selection menu.

OpenText™ OT2 Studio low-code modelling

Experience what it means to develop an application on the OpenText™ OT2 platform. Create an application, configure file types and execute a workflow before publishing your solution.

Self-service communications testing for new EDI setups

As part of self-service trading partner setup in Trading Grid Online Next Generation (TGO NG), customers can invite their trading partners to set up their own EDI comms (AS2, SFTP, HTTPS) and then test the new setup to ensure that data can flow to and from the OpenText network. In this session, you will see the proposed interface for performing this testing, in the context of an OpenText customer asking a company to set up an AS2 connection in order to send/receive EDI documents.

Signing Content Server documents with OpenText™ Core Signature

The Core Signature for Content Suite Platform allows users to collect signatures for documents directly within Content Server by executing a workflow. With only a few steps, users can prepare a document for signature collection and automatically retrieve the signed document back into Content Server.

Webroot Management Console for security and backup products

Webroot offers cyber resiliency through a dynamic management console. Manage security and backup workflows efficiently and easily.
Demo Booths
The OpenText demo booths are a great opportunity to chat with OpenText product experts, attend a turbo talk, book a demo or join a group discussion. Attendees can "walk" through the Expo hall and view different exhibit booths to learn more about OpenText products and services.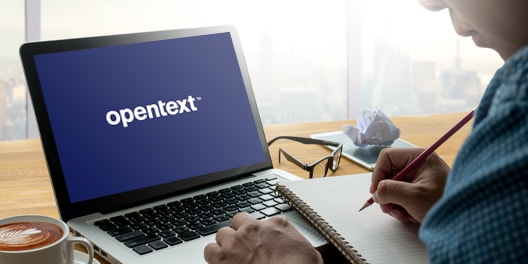 Topic
Community
AI & Analytics
AI & Analytics
Business Network
B2B/B2A Integration
Secure Information Exchange and Access
Supply Chain and Procurement
Cloud
Business Network Cloud
Content Cloud
Developer Cloud
Experience Cloud
Security and Protection Cloud
Content Services
Content Suite & Extended ECM
Core Share & Core Signature
Documentum, Intelligent Capture, InfoArchive, File Intelligence
Enterprise Applications supporting SAP®, Microsoft® Office 365™ and Salesforce®
Customer Support
Global Technical Support
Digital Experience
Customer Communications Management
Digital Asset Management
Fax & Omnichannel Communications
Voice and Customer Data
Web Content Management/Content Management Systems
Industries
Industries
Legal Tech
eDOCS
End-to-end eDiscovery
Process Automation
AppWorks & Digital Process Automation
Professional Services
Professional Services
Security & Protection
Carbonite and Webroot: Data Protection and Security for Cyber Resilience
EnCase Security, Investigations, and Data Discovery
Sponsor Networking
Our sponsors play a key role in bringing this fully digital event to life, so swing by their virtual booths during the conference to interact and learn more about their product offerings.
International Pavilion
The Pavilions provide an opportunity for attendees to connect with regional experts during scheduled sessions.
America Latina

Live session in Spanish

Wednesday October 28, 1:00 pm–2:00 pm (CT)

Brasil

Live Session in Portuguese

Wednesday October 28, 2:00 pm–3:00pm (Horário Brasilia)

Central Eastern Europe • Commonwealth of Independent States • Middle East and Africa

Live Session

Wednesday October 28, 9:00 am–10:00 am (CET)

Deutscher

Two live sessions in German

Tuesday October 27, 2:00 pm–3:00 pm (CET)
Wednesday October 28, 2:00 pm–3:00 pm (CET)
Voyager Awards
Presented in partnership with CIO, one of the world's leading content experts for enterprise CIOs and business technology executives, the OpenText Voyager Awards recognize innovative customers who have leveraged Information Management solutions to improve efficiencies, redefine business models and transform industries.
We will be celebrating our 2020 OpenText Voyager Award winners at OpenText World.