OpenText Vendor Invoice Management for SAP Solutions
Streamline your Accounts Payable (AP) operation
Get ready for a new digital approach to invoice processing, transition from manual invoice processing to streamlined invoice management. By processing vendor invoices quickly, accurately, and efficiently, you can enhance worker productivity, cash flow, and vendor relations. OpenText™ Vendor Invoice Management for SAP® Solutions (VIM) optimizes and simplifies the process of receiving, managing, routing and monitoring invoices and related documentation. Stakeholders involved in any invoice problem quickly and efficiently access invoice information, such as relevant PO number, status of the invoice payment, and more. VIM routes invoices automatically to the right person for resolution, approval, and payment. Managers review and approve invoices using the modern SAP Fiori user experience. Running digital results in short approval cycles and helps vendors get paid sooner.
VIM supports any input channel whether digital or analog. Invoices received in paper or as PDF attached to email, benefit from OpenText Invoice Capture Center for SAP Solutions (ICC). Did you know that our OCR uses the most advanced document and character recognition capabilities available to turn invoices into machine-readable information? Based on 30 years of experience and a sophisticated knowledge base, it extracts header and line item details with high precision. And in situations where certain fields are not found, a simple point and click training solves the issue. The deep integration into SAP fully automates the data extraction and eliminates manual keying.
Running digital furthermore collects important statistics that help to continuously optimize the process, identify bottlenecks and simplify operations.

With Vendor Invoice Management:
Accelerate AP operations across the enterprise through integration with SAP Business Suite and SAP S/4HANA
Boost productivity and revenue by automating routing, approval, and payment processes
Enhance vendor relations with better access to current, accurate vendor information
Ensure accurate, on-time financial reporting with automatic access to AP information
Improve cash flow by streamlining workflows, initiating reminders, and shortening the payment cycle
Promote regulatory compliance with a well-managed process using preconfigured rules, roles and actions

Customer Success Stories
Many customers have achieved measurable benefits when deploying the OpenText Vendor Invoice Management for SAP Solutions.
Contact OpenText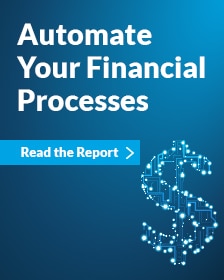 SAP Pinnacle Awards 2018 Winner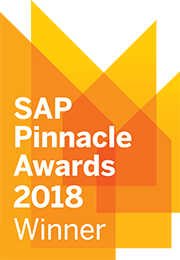 OpenText is proud to be recognized by SAP® with two Pinnacle Awards: Solution Extension Partner and Database and Data Management Partner of the year. It is the 10th consecutive year we've won the Solution Extension award; winning two awards this year is remarkable. SAP presents these awards to top partners who excel in partnering with SAP and helping customers run better.