OpenText Web Experience Management
Attract visitors to your site with a dynamic content management system (CMS) that drives exceptional and personalized online experiences
Overview
Details
Resources
With OpenText™ Web Experience Management, organizations can provide compelling, responsive mission-critical customer experiences across omni-channel touch points that support many enterprise information platforms, languages, devices, social and rich media requirements.
Web Experience Management is an advanced platform, leveraging the latest in web technologies, to easily support integration with existing or planned enterprise systems. With integrated media controls, drag-and-drop and easy-to-use interface, businesses can create a web presence that draws on images, video, text and documents within the principles of responsive design to deliver the most optimized, social, non-disruptive experience possible. Equipped with business intelligence tools, real-time customer insights, analytics, and process automation tools, you can quantify and analyze your customer engagement results.
Why Choose OpenText Web Experience Management?
Provides a strategic architecture platform that forms the basis of a mission-critical customer experience management solution
Brings additional value to your web content by supporting integration with your existing information management systems, enabling you to bridge information silos
Promotes innovation around productivity improvements by using existing content and other information to optimize the customer experience
Manages your web content in an easy, more productive process
Increases revenues by providing satisfying customer experiences that result in ongoing engagement
Web Experience Management provides:
Faster time-to-market is streamlining creation and production for products, product portfolios and campaigns.
Automated, dynamic, just-in-time marketing with personalized and targeted campaigns and templates requires better managed content. Omni-channel, cross-channel delivery is one of the key requirements of any modern company. One of the top pressures faced by most organizations is the rapidly changing customer expectations followed by the need to engage customers with personalized content. Fragmented views of customer's interactions and histories plus an increasingly competitive market/business landscape with new and agile business models increase to essential to focus of delivering unified customer experiences.
Integration of all departments, in-house and cloud-based services or processes
Business, marketing and consumer demands are presenting the right content to the right time on the right device. A seamless integration of any related process increases the customer satisfaction and to keep the customer in attractive and agile way. Marketing, Sales, Product and Services will finally start to collaborate.
Customer and employee experience is key
Optimize and linked process will help customers to engage their consumers and users. A company who creates a higher employee engagement regarding their own products and services will increase customer satisfaction. Customer experience, DX or CX initiatives are driving more than externally facing, public websites focusing on Marketing programs. Modern systems and solutions like OpenText Web Experience Management provide solutions for employees, partners, consumers, citizens, patients, self-services.
Selected Highlights:
Audience Management – bring the right content to the right audience with OpenText Web Experience Managements new Audience Manager to create audience definition. Once created, audiences are available to use in all targeting rules and targeting component.
Variants, A/B testing - This optional integration of OpenText Optimost enables Marketers and Web developers to create and handle Web Experience Management variations. Easy to create, Easy to handle and easy to use selected data provider as well relevant site analytics.
Responsive Design – so you look your best every time. By implementing the ability for your website to adjust to various browser sizes, you can ensure that customers are viewing your website the way it is meant to be seen – no matter from what device or platform.
Omni-Channel Touch Points – for broader visibility and exposure. Rather than pushing static content to web properties, you can exceed customer expectations with tools that dynamically deliver adaptive and content-centric experiences across every possible point of customer interaction.
Adaptive Content – deliver compelling experience tailored and designed for personalized usage. Use your website to create fresh, relevant, targeted content specifically designed to reach, be relevant to, and engage distinct audience segments.
Gain insights – understand what attracts and keeps customers happy. Analyze the usage of pages, content and other relevant objects to increase the visibility of any information delivered in a personalized way.
Key features of the OpenText Web Experience Management platform include:
Audiences And Audience Manager: OpenText Web Experience Management Audiences and Audience Manager enables Web Developers, Marketers and Creative Teams to define reusable Audience profile for all targeting rules. Predefined out-of-the-box user data and –easily – connection to other user data sources provide an optimized way to control targeted user access in rules or in marketing actions. Different data providers are available for Default user profiles, DemandBase profiles and OpenText Directory Services. The customer provides allows easily the integration of various user data pools.
Optimost: OpenText Optimost is an excellent enhancement for Marketers and Creative teams to develop variants of WCM presentations based experience, analytics or other relevant data. The Optimost environment enables WCM users to view test running on page, and handle WEM delivery variations.
Responsive Template Designer: OpenText Web Experience Management new Responsive Template Designer enables 'Non-Designers' to build page designs with responsive behavior across mobile, tables and desktop web presentation layer. The new simplified page model is an easily and visually page building tool.
Site Configuration and Workspaces: New Site View Configuration panel enables WCM developers to set default for any multi-item (list) drag & drop as well as single view.
Site Workspaces brings a new consolidated view of all sites and enables WCM developers and Administrators to take actions multiple sites at once and monitor sites in one single view.
The new Sharing Panel is central view or place to monitor or modify sharing behavior on 'sharable' assets in WCM.
Search: OpenText Web Experience Management adds new search capabilities and enables WCM Developers and WCM users to use a modern page-oriented search model. Each 'search' is configurable and provides a faceting presentation based on metadata. SOLR support helps to organize the relevance in the result set and type ahead and highlighting increase the efficiency for WCM users.
Translations.com Integration: Web Experience Management offers translation of web pages and individual content assets via integration with translations.com. Easily mark items ready for translation and track their progress from the workspace dashboard to keep track of status and awaiting activity.
Livefyre integration: Web Experience Management includes a integration with Livefyre for social interaction such as reviews, ratings, and comments. Additional Livefyre components like maps and media walls can be easily added as well.
Rich Media Palette: Automatically view and use media from OpenText Media Management with no syncing required. Once the Media Management connection has been configured, media assets appear in the external content palette and can be dragged onto a web page. Easily pick media items to add to content types and leverage the Media Management Adaptive Delivery server to deliver the asset.
Plug-In Engines for Image Formats: The media management functions built into Web Experience Management support creating image renditions using any third-party image engine with appropriate APIs so Web Experience Management can leverage any capability supported by the image engine.
New Code Editor: Designed for editing objects like Views, Page or Region layouts that contain markup languages or Javascript code or JSP presentation.
Labelling of related collections of content: Provides a better way to personalize, and perform batch actions, on collections of content such as personalized campaigns, releases, projects etc.
Auditing and Reporting: Web Experience Management users will be able to report and use log data and content usage presented in Dashboard views to manage and track the experience of their customers.
Product and Technical Overviews
Customer Stories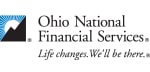 The teamwork between Ohio National and OpenText Professional Services was outstanding and was a key component to the success of this effort.
Products: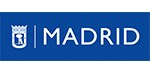 Providing electronic citizen services and moving to the OpenText Cloud is optimizing the service costs of website management and saving the citizens money.
Products:
More Success Stories