OpenText Experience Analytics
Overview
Benefits
Demo
Resources
OpenText™ Experience Analytics is a scalable analytics, reporting, and data visualization platform that enables teams to design, deploy, and manage secure, interactive web applications, reports, and dashboards fed by multiple data sources. It provides users with information and data exploration as part of their day-to-day experiences across many data sources.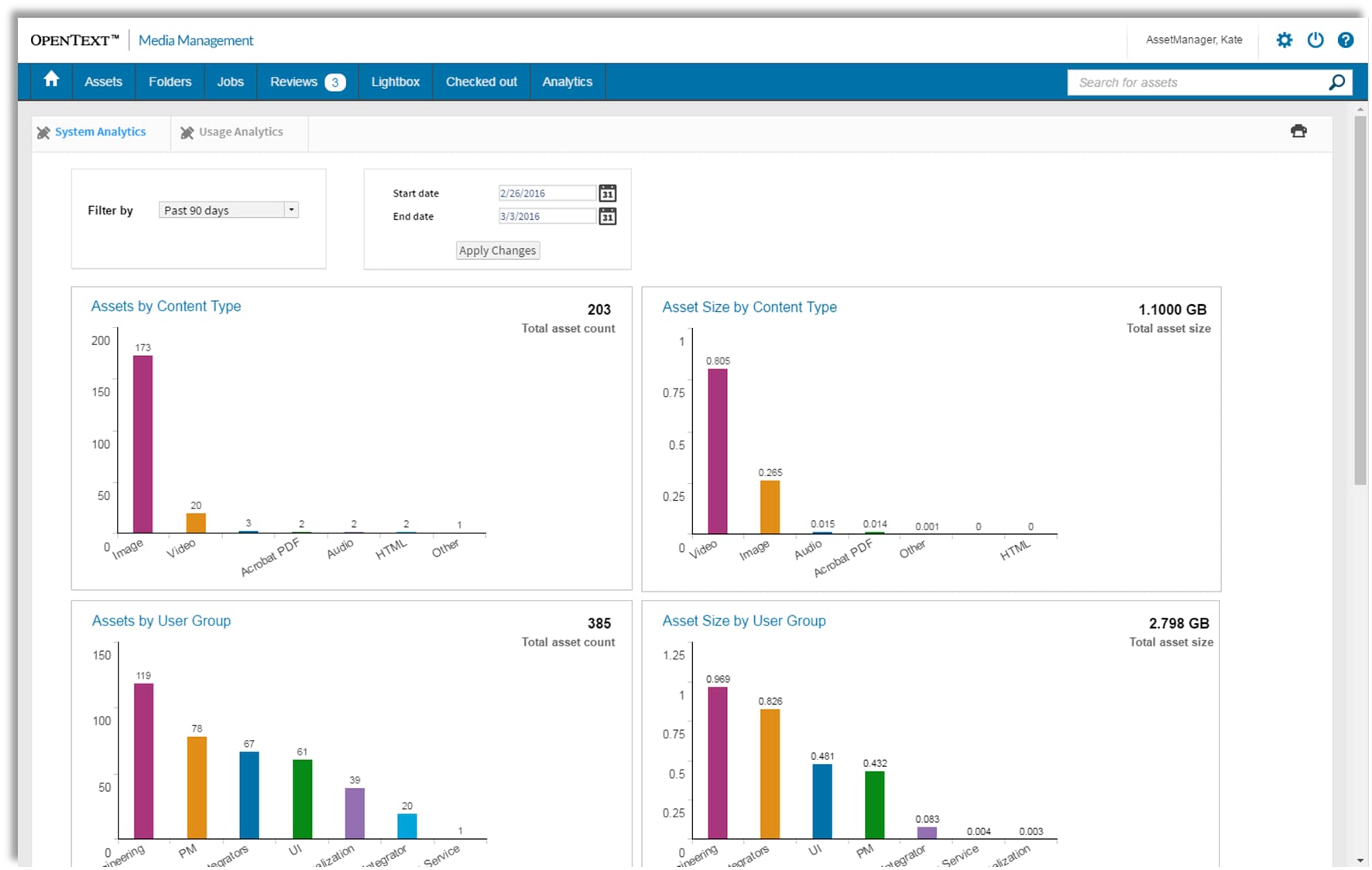 System usage analytics from OpenText Media Management
Experience Analytics is the only digital experience platform that is applying analytics in visual dashboards and reports in line with your digital media asset management, web, and communication platforms.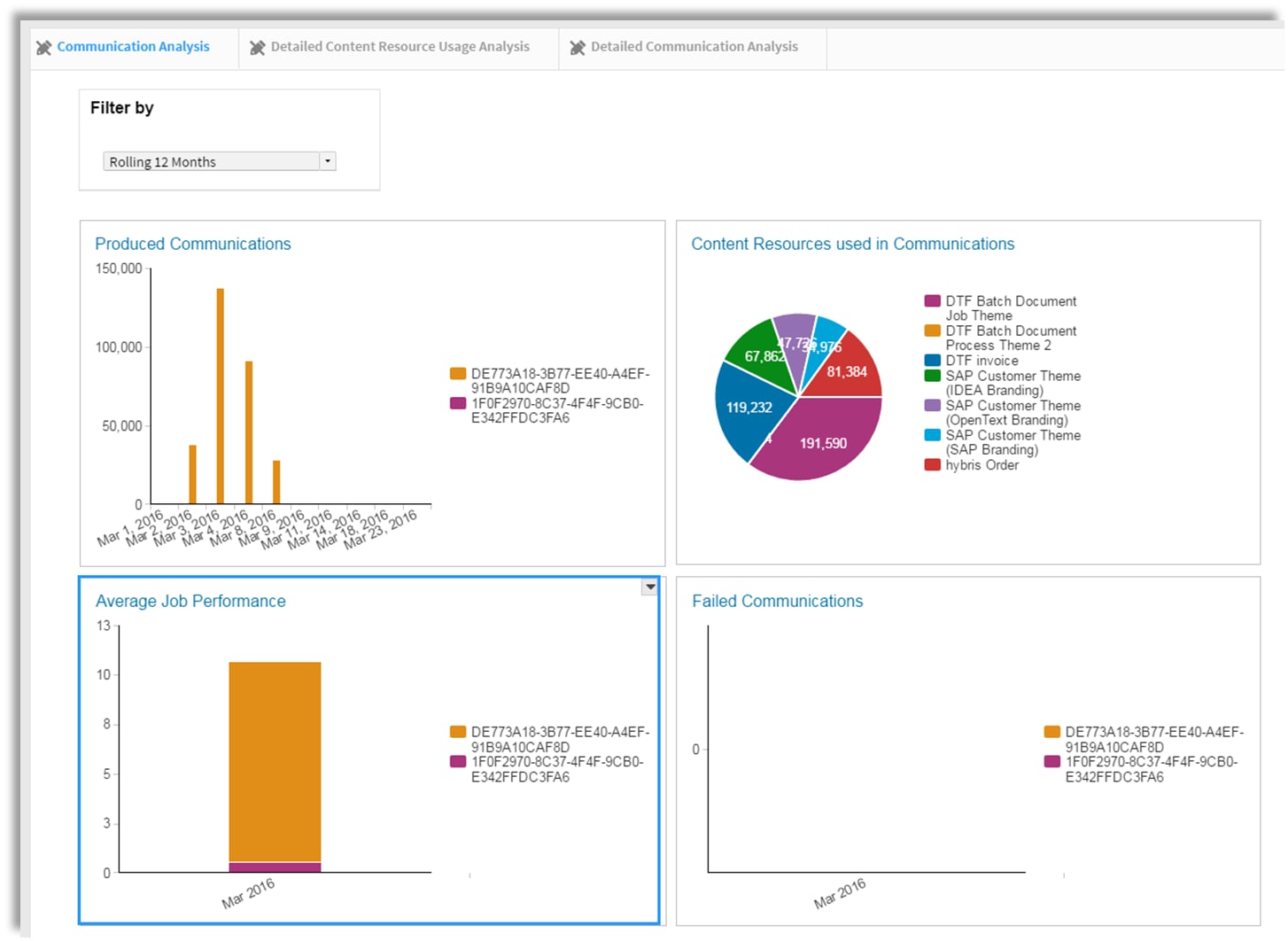 Typical Customer Communications usage analytics reports
From strategic marketing to customer service, organizations have exhaustive data about their customers, including transaction histories, mobile app usage data, contact center records and other sources. But finding the business value hidden in that data can be difficult. The data often exists in silos, and liberating it is perceived as costly and resource-intensive. Experience Analytics addresses these challenges head-on to make it easy for digital content owners to improve their campaign messaging, targeting ROI and customer satisfaction.
Benefits for Business
• Personalize and share customized reports, dashboards and data visualizations
• Explore data using interactive features (such as drill-downs, sorting, filtering, aggregating and grouping) and HTML5-based graphics and charts
• Use self-service capabilities to create and customize dashboards and reports quickly, without IT support
Benefits for Technology Teams
• Create easy-to-use, interactive, self-service applications
• Embed analytics in your existing applications seamlessly
• Deploy content to all devices from a single application
• Improve user adoption and application time to market
• Connect and combine multiple data sources and formats
• Remove burden of creating and maintaining infrastructure
Experience Analytics is an integrated part of several of the Customer Experience Management portfolio of products. You can see it in action as part of the following demos.