Non-Profit Organization - OpenText Cloud-Delivered ECM
Clinical Trial Information is Current, Protected, and Governed within FDA Regulations with OpenText Cloud-Delivered ECM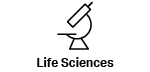 The Coordinating Center for a nationwide network of clinical research centers streamlines information management with secure access for increased efficiency and reduced risk.
Challenge
Network file shares created problems with information management
Lack of security and easy retrieval of data
No version control and or way to view audit trail
Needed to comply with FDA regulations in 21 CFR Part 11
Product(s)
Value
Secure repository for storing and distributing electronic documents with full version control
Web-based interface for team collaboration is easy to access and deploy
OpenText hosting environment simplifies management while addressing information security demands
Ability to audit and report on all actions
Compliance with FDA regulations in 21 CFR Part 11
About Non-Profit Organization - OpenText Cloud-Delivered ECM
This Coordinating Center facilitates the conduct of clinical trials to evaluate the safety and effectiveness of new therapies for a chronic disease that affects tens of thousands of children and adults around the world. The Coordinating Center promotes quality, safety and efficiency in the clinical trials by centralizing and standardizing the research process. The outcome of the centralized process is more efficient and effective trial design and execution, resulting in high-quality data leading to the development of potential new therapies.