The Globe and Mail
The Globe and Mail Offering Online Visitors an Intuitive and Relevant Search Experience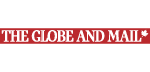 OpenText Semantic Navigation helps The Globe and Mail create an engaging and compelling online content consumption experience
Challenge
Improve searching capabilities
Interested in attracting the largest possible audience and keeping the readers on their site as long as possible
Engage online audiences with contextually relevant content that they will likely be interested in to drive online stickiness
Develop brand awareness and increase customer loyalty
Product(s)
Value
The Globe and Mail is using OpenText's semantic search technology to generate semantic metadata that improves search results, increases search engine optimization (SEO), and makes the site more "sticky".
OpenText Semantic Navigation makes content discovery easy by using meaningful key terms to guide search engines and audiences directly to their content.
Visitors able to find relevant information faster, nuturing customer loyalty.
Contextually relevant content connects visitors to targeted products and ads that are displayed based on their inherent meaning.
Delivering SEO-rich web pages to maximize their web business strategy.
About The Globe and Mail
In print for 167 years, The Globe and Mail has 11 bureaus across Canada, eight more around the world, and a ninth soon to open in Latin America. The Globe delivers lively and authoritative coverage of national, international, business, arts, entertainment and lifestyle news, both in print and via their Digital Network. It is an essential read for Canadians who want in-depth reporting on the issues, facts and opinions that affect the domestic landscape and the world at large. For more information, visit: www.theglobeandmail.com