The City of Richmond
The City of Richmond Implementing OpenText MBPM to Streamline and Improve Operations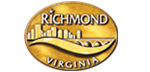 OpenText MBPM (formerly Metastorm BPM) serves as the foundation to automate citywide processes
Challenge
e-government activities required that all City information and services be made available on the Web to enhance customer service and achieve greater operational efficiencies.
Manual processes led to accountability issues and did not provide adequate insight.
The City needed a technology solution that could be leveraged across multiple platforms, systems and agencies and easily integrate into its existing Microsoft technology infrastructure.
Product(s)
Value
Streamlined and improved operations
Identified department issues and risks in a timely manner
Increased accountability with greater process control
Better service to internal and external constituents
Ability to meet fiscal budget constraints
About The City of Richmond
The City of Richmond is an economically progressive city and Virginia's capital. It is home to nearly 200,000 citizens and noted historic prestige tracing back to the early English settlers. The city consistently ranks among "Best Places to Live and Work in America" in several national publications. For more information, visit: www.richmondgov.com.