AmerisourceBergen
AmerisourceBergen Automates Document Processes with OpentText StreamServe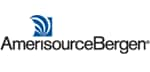 Opentext StreamServe has enabled AmerisourceBergen to reengineer and streamline its customer document generation process, reducing the number of process steps required by 80% and cutting overall document generation time by two-thirds.
Challenge
AmerisourceBergen's existing processes for generating the myriad customer documents that need to accompany each shipment, were very labor intensive. Documents were manually printed, burst, separated, sorted, transported, and copied at each distribution center. Several different people needed to handle every piece of paper several times throughout the day.
Product(s)
Value
AmerisourceBergen's new system is eliminating the majority of its manual efforts by electronically staging all customer documents. With OpenText StreamServe, all of the paperwork required for a route is automatically printed and sorted by route, stop, and customer into what AmerisourceBergen calls Driver Ready Packs. The shipping supervisor just picks up the pack and hands it to the driver when the truck is ready to leave the dock.
Just-in-time printing ensures that customer documents are correct and up-to-date and lets AmerisourceBergen generate all of the required documents in a much shorter time window
About AmerisourceBergen
Headquartered in Valley Forge, Pennsylvania, AmerisourceBergen Corp. is a leading pharmaceutical services company, with more than $66 billion in annual revenue, 11,500 employees, and operations in the United States, Canada, and the United Kingdom. AmerisourceBergen's primary business is the distribution of brand-name and generic drugs to healthcare providers, together with a growing portfolio of value-added services including pharmaceutical packaging, pharmacy automation, inventory management, logistics services, and reimbursement services, among others.