Metropolitan Washington Council of Governments
Metropolitan Washington Council of Governments Improves Efficiencies with OpenText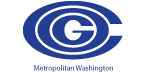 Information Flows to the Right People with OpenText Workflow
Challenge
COG wanted to improve several inefficiencies caused by their workflow processes, which were entirely manual and paper based. COG also needed to find a way to improve productivity and reduce risk by making information easier to manage and find. This included all documentation related to the projects and grants that they work on.
Product(s)
Value
COG has improved several inefficiencies, saved money, and created more office space that can be used to build revenue.
Documents and forms are secure and accessible within Content Server, so if an employee is away, business can continue. Records are safe and accurate and can be depended upon for anything from individual pension details to the history of a policy decision.
The OpenText solution has helped COG improve its workflows and ensure the right information is available to the right people at the right time.
About Metropolitan Washington Council of Governments
For more than 50 years, the Metropolitan Washington Council of Governments, known as COG, has helped develop regional solutions to such issues as the environment, affordable housing, growth and development, public health, child welfare, public safety, homeland security, and transportation. Founded in 1957, COG is an independent, nonprofit association comprised of elected officials from 21 local governments, members of the Maryland and Virginia state legislatures, and members of the U.S. Congress. For more information, visit: www.mwcog.org.