Southwark Council
Employee Records Go Digital at Southwark Council with OpenText and SAP.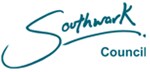 Move to green office means no more paper.
Challenge
When Southwark council made the decision to move all their core functions to a single building that would use the latest technologies to reduce the carbon footprint of the council they took the bold decision to not plan storage space for paper records at the new premises. This presented a challenge: they had to convert the employee records of approximately 6,000 current employees from paper to a digital form before the move.
No storage space for paper employee records in new building
Difficult compliance requirements for retention of employee records
Complex long-term archival of payroll records
Product(s)
Value
Elimination of paper and transportation
Integrated employee records to long-established SAP system
Secure access to employee records anytime, anywhere
Reduction in storage space requirements
Payroll data archiving, keeping SAP working efficiently
About Southwark Council
Southwark Council is responsible for delivering services to some 278,000 residents; many businesses ranging considerably in size; and a large number of visitors who come to see the numerous world-class tourist, arts, and entertainment centres in the borough. Landmarks such as Shakespeare's Globe Theatre, the Southbank Centre, Festival Hall, Tate Modern, HMS Belfast, as well the Imperial War Museum, Tower Bridge, and the soon-to-be-completed Shard London Bridge skyscraper, which will be the tallest building in the European Union, all lie within the borough boundaries.