TXU Energy
TXU Energy Using Integrated Solution from OpenText and SAP to Help Improve Customer Service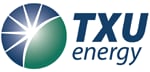 ECM solution provides customer service agents with a greater ability to address customer issues as quickly as possible.
Challenge
TXU Energy implemented an SAP solution to replace approximately 32 disparate systems. As the company went through the process of deploying the SAP solution, they found that they had a need for a true enterprise wide content management system. The company needed a way to enable their call center agents with centralized access to structured data stored in SAP, such as invoices, and other customer content including correspondence, so they could respond quickly to customer queries. The scope of the deployment was to cover their whole enterprise and revolutionize the way they delivered customer service.
Product(s)
Value
TXU Energy is using the OpenText integrated solution to primarily store all customer-related content in a single centralized location. This includes invoices, correspondence, and targeted marketing campaign content. The content is being stored in a way that can be assessed through SAP in a very seamless manner to enable quick and easy access.
OpenText ECM assists TXU Energy in complying with industry regulations that apply to how they work with their customers.
A primary benefit is improved customer service. By improving their customer service, they improve their customer retention rates.
The OpenText Solution has been a key aspect in giving TXU Energy a greater ability to be responsive and quick in addressing customer issues.
About TXU Energy
TXU Energy is a market-leading competitive retailer that provides electricity and related services to more than 2 million electricity customers in Texas. TXU Energy offers a variety of innovative products and solutions, allowing both its residential and business customers to choose options that best meet their needs, including exceptional customer service, competitively priced electricity service plans, innovative energy efficiency options, renewable energy programs and other electricity-related products and services.