The Brain Institute at the University of Utah
Neuroscience Researchers 'Unite' with a Collaboration Solution from OpenText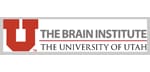 Using OpenText Collaboration, Vignette Edition, the Brain Institute spans organizational and disciplinary boundaries to collaborate, innovate, and educate.
Challenge
The Brain Institute was established to take a multidisciplinary approach to research with the belief that the problems found in brain pathologies would not be solved in only one area such as biochemistry or psychology but across multiple fields of study. To facilitate this multidisciplinary collaboration, the core administrative staff at the Brain Institute set out to provide the tools and the infrastructure for members to communicate and collaborate effectively despite their disparate locations and disciplines.
Product(s)
Value
Private and public workspaces allow multidisciplinary teams to work together, regardless of location.
Teams benefit from tailored workspaces that offer threaded discussions, blogs, wikis, and cross-workspace dashboards.
Document versioning and approval tools enhance user efficiency and productivity
Data and intellectual property secure
Powerful full-text indexing and search mechanisms
About The Brain Institute at the University of Utah
The Brain Institute is a coordinating center for neuroscience research and education at the University of Utah. With 140 faculty members from 35 academic departments across four Utah universities, the primary mission of the Brain Institute is to cultivate collaboration between neuroscientists, engineers, physicians, and community partners. This joint effort is intended to accelerate brain research and translate research findings into new treatments for individuals suffering from neurological diseases, neuropsychiatric disorders, and central nervous system injuries.