Aargauische Gebaeudeversicherungsanstalt AGVA
Aargauische Gebaeudeversicherungsanstalt (AGVA) implements Business Process Management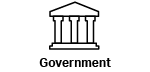 By using OpenText's Business Process Management solutions, AGVA links relevant contents to optimized key processes, achieving increased productivity and improved customer service.
Challenge
Link contents and processes
Optimize and, where possible,automate processes
Product(s)
Value
Quicker processes
Improved data quality and process efficiency
Increased productivity
Cost savings
Increased customer satisfaction
About Aargauische Gebaeudeversicherungsanstalt AGVA
Founded in 1805, AGVA's core business is buildings assessments and claims settlements. The company has 70 employees (indoor and field services), who oversee approximately 207 000 properties in the Swiss canton of Aargau. For each of these properties, there is a file containing an assessment protocol, a dimension sheet, a site plan and insurance policies. As well, there is a separate file for each claim.