European Investment Bank
European Investment Bank User Story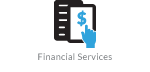 Two months into the launch of the GED system the EIB were able to measure that their user adoption was 20 percent higher than expected. 100 percent of vital documents and new lending and borrowing operations were being supported and there were already 600,000 documents in the system - increasing at a rate of 100,000 documents per week.
Challenge
The EIB has been implementing OpenText's Document Management solution called GED as part of a broad IT reengineering program affecting all of the major processes in the bank: borrowing, lending and administration. The integration of GED with the other systems and with the user's work environment is critical to its success. For that reason, GED is fully integrated with other IT systems.
Everyone needed to understand that all vital documents in the bank must be created, modified, signed, stored, indexed and available in the structured folders within the ECM system.
Product(s)
Value
The EIB adopted a system approach that relies heavily on process analysis and the interpretation of more than 550 varieties of documents produced by the organization. In planning for the GED system, the EIB developed a bank-wide taxonomy, the most visible element of which is the file plan. The EIB taxonomy follows international best practice and more specifically the DIRKS methodology and is consistent with ISO 15489. The taxonomy model has become the basis for knowledge management.
About European Investment Bank
The European Investment Bank (EIB) is the European Union's financing institution promoting EU objectives. Created in 1957, it operates in the 27 EU Member States and more than 130 other countries around the globe.