Healthways Inc.
Healthcare Enterprise Automates Processes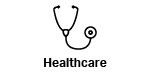 Healthways relies on OpenText Fax & Document Distribution Solutions to speed review process and comply with regulations
Challenge
The organization previously had delayed, inconvenient access to files that made it difficult to meet compliance requirements. Additionally, utilization management processes were labor-intensive and hard to track.
Product(s)
Value
OpenText solutions have resulted in a high level of automation and efficiency. A quarter of employees are freed up to focus on other responsibilities such as reporting. Faster turnaround time supports compliance with regulations as well as customer satisfaction and the ability to consistently meet performance standards.
About Healthways Inc.
Healthways Inc. is the largest provider of specialized, comprehensive health and care support services to health plans, their employer customers, members and physicians.