Jefferson Memorial Hospital
Jefferson Memorial Hospital Prescribes FirstClass to Deliver Secure Online Communication Services for Physicians and Hospital Staff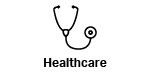 FirstClass provides an economical and flexible solution for secure online collaboration
Challenge
Jefferson Memorial Hospital had a conservative IT budget and was looking for a new solution to manage secure online collaboration. The organization needed a solution that was cost effective, flexible, easy-to-deploy and secure. They wanted to enable remote access for users outside the facility; and also offer mobile device support for anytime, anywhere access.
Product(s)
Value
With OpenText FirstClass, Jefferson Memorial has created effective online collaboration forums and communities for physicians and hospital administrators. Departmental discussion areas were built to facilitate group email, calendars, and a common area to share documents within a secure online environment. Additionally, the organization is assured that they can easily send important emails in a secure environment to stay compliant with privacy laws.
About Jefferson Memorial Hospital
Jefferson Memorial Hospital (JMH), an independent health care facility located in Jefferson County, Missouri, has been a vital member of the Twin City area for over 50 years. The hospital is committed to providing the highest standard of care in the community with services that demonstrate excellence in clinical outcomes and a dedicated staff.