Ocean Conservancy
Ocean Conservancy Cleans Up Digital Assets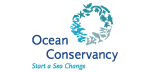 Non-profit organization uses Hosted Digital Asset Management from OpenText as their central repository of images
Challenge
Ocean Conservancy struggled with decentralized asset management. Storage was insecure and there was often a loss of content and knowledge.
Product(s)
Value
Ocean Conservancy now has a secure and central content repository. They've improved productivity and efficiency and enhanced knowledge sharing and creative workflows. Response time to news agencies has improved and the ogranization has realized overall savings in time and costs.
About Ocean Conservancy
Every September, Ocean Conservancy, a non-profit organization and advocate for the ocean, arranges the International Coastal Cleanup, a global shorecleaning project where hundreds of thousands of volunteers from all over the world collect debris and ocean trash from rivers, lakes, and oceans.