Victorian Institute of Teaching
The Victorian Institute Leverages OpenText to Streamline Document and Records Management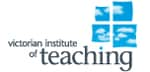 OpenText helps create an electronic office environment with an integrated Electronic Records and Document Management System (ERDMS)
Challenge
The victorian Institute of Teaching needed a modern system to manage records electronically, accommodate their classification system, and host the system internally.
Product(s)
Value
The OpenText system has helped the organization establish structure for all types of documents with a central repository and properly indexed records. They now have better knowledge management and timely access to information through an improved system for managing and reducing paper-based files.
About Victorian Institute of Teaching
The Victorian Institute of Teaching was established after legislation was passed in December 2001 that required all teachers working in Victorian government, Catholic, and independent schools to be registered.