Sharp Healthcare
Prognosis: Excellent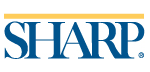 Enterprise information management solution boosts productivity at Sharp Healthcare
Challenge
Sharp Healthcare wanted to reduce server maintenance costs and licensing fees, meet industry regulations, reduce paper use, centralize print management and automate report distribution.
Product(s)
Value
Sharp has realized a return on investment through savings in cost and time fees. They've improved productivity and efficiency and now have support for full document lifecycle management.
About Sharp Healthcare
Sharp serves more than three million people at five acute care hospitals, a women's healthcare facility, several medical and radiology groups, as well as medical clinics, urgent care centers and nursing facilities. The Sharp network is comprised of about 2,400 physicians and more than 13,000 employees.