HLB Tautges Redpath
HLB Tautges Redpath Accounts for Records and Documents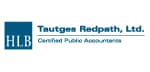 OpenText eDOCS Offers Accounting Firm an Enterprise-Wide Approach to Information Management
Challenge
The organization faced a number of challenges including aging records management software that needed to be replaced. Paper records and electronic documents were managed in separate systems, costing time and money by inefficiently tracking record life cycles. Too much time was also wasted finding paper files and routing them to staff.
Product(s)
Value
HLB Tautges Redpath now has an enterprise-wide solution that creates one company-wide database of information allowing efficient searching and complete life cycle management of documents and records. The company has improved client service and reduced the number of client callbacks. They now have a secure system with a full backup of records in the event of a disaster. A better records management system has also equated to overall better decision making.
About HLB Tautges Redpath
HLB Tautges Redpath, Ltd. (HLB TR) is a Certified Public Accountant (CPA) and consulting firm in St. Paul/Minneapolis, Minnesota.