HarperCollins Publishers
HarperCollins Embraces OpenText Web Content Management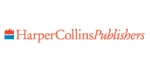 International publisher delivers targeted digital catalogs with rich media on demand
Challenge
Non-user friendly, out-of-date catalogs; inefficient updating procedure; lost information; bulky printed catalogs.
Product(s)
Value
HarperCollins can create personalized catalogs tailored to particular types of stores or resellers. The time required to update catalogs has been reduced from months to days. OpenText Web Site Management offers the publisher a user-friendly environment with a personalized and multimedia-enhanced experience. They have improved customer service, completely eliminated print catalogs, and dramatically reduced environmental impact.
About HarperCollins Publishers
HarperCollins Publishers is one of the world's leading English-language publishers. Headquartered in New York, the company is a subsidiary of News Corporation. Consistently at the forefront of innovation and technological advancement, HarperCollins is the first publisher to digitize its content and create a global digital warehouse to protect the rights of its authors, meet consumer demand, and generate additional business opportunities.