Federated Investors
Federated Investors – Transitioning from linear work habits to efficient, parallel processes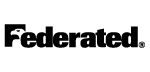 Federated Investors implements document management solution from OpenText to set a standard set of rules to govern content management and production within the marketing and regulatory departments
Challenge
A manually-intensive content publishing process. Web content was being published without internal approvals. Asynchronous processes were resulting in duplication of efforts and the audit trail of production processes was manual and not comprehensive.
Product(s)
Value
Automated and standardized business processes; up to 2,000 concurrent workflows; automated and comprehensive audits created and kept for every workflow. ROI has been visible through monetary savings and an improved work environment.
About Federated Investors
With over 135 different domestic and international equity, fixed-income and money market mutual funds, as well as a variety of separate account options, Federated Investors delivers a diversified product line to financial intermediaries to help them reach a variety of investment goals for their clients. Product performance, breadth and innovation, combined with one of the largest wholesaling sales forces in the industry, have enabled Federated Investors to achieve substantial asset growth over its 49-year history.