Essex Police
Essex Police Implements OpenText Business Intelligence to Help Catch the Crooks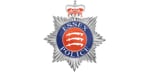 OpenText Business Intelligence serves to build a safer environment for information, police, and residents alike
Challenge
Laborious process to search, identify, and access critical information; inadequate security access and electronic information sharing; inefficient processes and systems; and need for increased depth in crime analysis.
Product(s)
Value
The implementation of OpenText Business Intelligence solution at Essex Police has provided real time access to service information requests. They've improved secure, shared access to information and enhanced crime analysis capabilities. The OpenText Business Intelligence solution has provided a greater ability to allocate police officers, investigate crimes, and prevent crimes within designated wards.
About Essex Police
Essex Police is one of the United Kingdom's largest non-metropolitan police forces with a current strength of approximately 3600 police officers.