Dutch Refugee Council
Dutch Refugee Council–Becoming a centre of expertise with ECM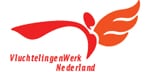 In order to optimize internal efficiency and become the center for refugee affairs and legislation, the Dutch Refugee Council implemented OpenText Document Management
Challenge
The Dutch Refugee Council is involved in many legal proceedings, processing of numerous files, and management of endless information flows. It needed to co-ordinate all parties involved in providing information; decrease cumbersome and costly paper-based processes; provide access to essential information outside of office hours to geographically dispersed parties; and ensure accuracy and security in handling refugee matters
Product(s)
Value
The increased efficiency resulted in substantial cost savings by eliminating the need for copious printing and faxing of documents. Employees, volunteers, and external partners alike can access the information they need, regardless of location or office hours. Users can post new content and retrieve information faster, improving services and response time to better assist their clients. The burden on the telephone help desk is lessened because users can easily find the information they need on the website. Advisers spend less time searching and retrieving information and, as a result, can focus more on refugee support.
About Dutch Refugee Council
For over 25 years, the Dutch Refugee Council has been helping refugees build a dignified life in the Netherlands through representing refugee interests and assisting their integration into Dutch society. This independent, non-profit association is comprised of 29 affiliated regional branches, which represent an extensive network of over 8000 local working parties across the country. In most cases, these small, local bodies are run by volunteers.