CARE Canada
OpenText Document Management Strengthens CARE Canada's 'I Am Powerful' Campaign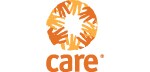 CARE Canada creates a knowledge repository using OpenText Document Management to empower women globally
Challenge
CARE Canada needed a way to organize, store, and share various campaign resources within their organization to ensure branding consistency and use of the most accurate, updated information.
Product(s)
Value
CARE Canada is able to maintain consistent branding with information sharing from one, easily searchable location. The organization was able to improve collaboration between agencies worldwide and increase response time for partnership opportunities.
About CARE Canada
CARE Canada is a non-profit and non-religious charitable organization. As a member of one of the world's largest independent relief and development federations, CARE International, CARE Canada's mission is to improve the provision of security and well being for the poor in developing regions and war-torn societies. For over half a century, CARE has been bringing emergency relief to those in need around the world.