Digital Asset Management Software

OpenText Media Management
Manage all of your images, videos and rich media for the entire enterprise in one central digital asset management software application.
What is digital asset management software?
Digital asset management (DAM) software helps organize, store and deliver rich media assets such as images, videos, animations, podcasts and more. DAM software makes it easy to search for media assets through metadata tags and provides insights about the file. The best digital asset management software allows enterprises to access digital assets anytime, anywhere and improves collaboration internally and externally with creative vendors, agencies and partners.
Digital asset management overview
Digital asset management is a core technology and a critical infrastructure component for Customer Experience. From creation to consumption, OpenText™ Media Management provides a "single source of truth" and consolidated asset repository for marketing, branding, commerce, video and global distribution. It's an integral part of an ecosystem with interconnected and interdependent contributors and production environments (such as agencies, photo, video, audio, graphics, layout) provisioning digital media content for the multi-channel digital supply chain, digital operations, marketing and brand management.
OpenText Media Management software is an enabling business application that serves the entire enterprise by extending business processes with digital media workflows and DAM services for secure, controlled access to digital media assets - inside and outside the firewall.
As a leading enterprise digital asset management solution, OpenText Media Management has workflow-driven, multichannel capabilities for producing, publishing, and distributing digital media and content through a secure, scalable platform.
Digital asset management features
Marketing collaboration software

Media Management provides marketing collaboration tools to improve the back and forth between agency and brand with streamlined creation, revision, review and approval for internal and agency projects. You can assign and monitor jobs and tasks in Media Management to direct internal and external creative teams.

Activity management

Media Management provides a workflow configuration tool that empowers marketers to easily configure and automate common marketing requests to suit their business needs using a modern web interface uniquely tied to Media Management and the managed assets.

Mobile user interface

The Mobile User Interface is a simple in-browser application with an easy on the eyes visual experience and the power of Media Management in the fingertips of the marketing users. This interface is primarily geared towards an everyday asset-consumer experience and includes asset management and organizational features such as move or copy to folders, powerful search, and filtering, browsing folder content, collecting assets into a lightbox and sharing them with other users. All this with no added software to install or maintain.

Mobile media management app

Manage your digital assets on-the-go. Notifications alert you of pending tasks and with a few taps on your mobile device your digital asset is approved. Responsive Design for compatibility with mobile devices.

Digital repository

Media management serves as a centralized, secure and accessible repository to browse, search, view, and download media assets. By assigning metadata attributes, the repository makes it easy to search and users can easily drag and drop media assets that can be repurposed for multiple uses.

DAM integrations

Easily integrate with enterprise applications such as OpenText TeamSite, OpenText Optimost, OpenText Exstream, OpenText Content Server, Salesforce, SAP Commerce, SAP Marketing, Adobe® Experience Manager, Adobe® Creative Cloud® and more to help facilitate compelling and impactful customer experiences and an integrated digital media lifecycle.

Brand portals

Media Management Digital Hub enables customers with Media Management to rapidly and efficiently create targeted microsites of digital media assets increasing productivity, reducing costs, and automating content updates and distribution.

Salesforce Marketing Cloud integration

OpenText™ Media Management Connector for Salesforce Marketing Cloud increases productivity and efficiency for all marketing teams with easy access to OpenText Media Management (OTMM) through Salesforce Marketing Cloud Content Builder to quickly design customer-facing campaigns. When connected to the Media Management server, this connector lets users search, browse, view, download and utilize Media Management assets within their Marketing Cloud Studios' user experiences.

Accelerated file transfer

Secure file acceleration is a must-have as organizations have more large-size files and video assets to manage. OpenText™ Media Management Accelerated File Transfer technology is embedded functionality easily added to Media Management to encrypt and securely transfer files faster with guaranteed delivery.

AI image and video analysis tools

Unlock the potential of assets with image and video analysis, providing auto-tagging for rapid discovery to identify images by faces, age, gender, descriptions, colors, OCR, and captions. Video analysis provides speech-to-text, on-screen OCR, speakers, and extracted keywords for all videos, viewable in a rolling timeline that can be stepped through and auto-scrolled with the video. Users can filter and search to find specific text spoken from the audio track. The video analytics recognizes and identifies the different speakers in the video based on a database of 1M celebrities sourced from IMDB, Wikipedia, and top LinkedIn influencers.

Enhanced 3D support

Media Management provides an interactive 3D preview of 3D files. Many popular 3D formats can be previewed and manipulated directly in the user experience supporting major formats used today (STL, OBJ, DAE, 3DS, PLY, and FBX).

Scheduled media delivery

Media Management provides an integrated tool to automate media distribution with a simple in application experience to distribute media on a scheduled basis. Deliver large amounts of assets based on a folder or saved search. Deliver only what's necessary (e.g., deltas, or approved assets). Structure delivery by retaining folder hierarchies and distribute to numerous end-points, including, FTP, sFTP, and local network shares.

Adaptive media delivery

Adaptive Media Delivery Server streamlines finished marketing content with automated delivery of renditions for omni-channel marketing and Content Delivery Networks. Maximize ROI by tracking delivery of media simultaneously in its proper format across all channels and devices, plus out-of-the-box YouTube publishing. Either on a schedule or ad-hoc, assets can be expired directly in the experience to purge web renditions and delete from a CDN.

Single sign-on authentication

Make it easier for employees to access digital asset management tools with single sign-on capabilities that help reduce lost passwords and improve security throughout the enterprise.
Customer success stories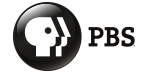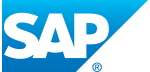 Digital asset management benefits
Intelligent cloud storage for digital asset management

Automate the process of storage of content based on business rules available as part of the Admin UX. Allows content to be stored in Public Cloud with built-in connectors.

Maintain brand consistency

Centralized global brand repository to manage and maintain brand consistency and standards throughout the acquisition, sharing, repurposing, localization, disposition, and retirement of corporate and product-related brand assets of all types.

Optimize media operations

Enable all the stakeholders to participate in collaborative processes. Engage design professionals and business users with an appealing and intuitive user interface that allows them to work efficiently with all media, regardless of format and technology.

Increase media agility

Automate publishing and distribution processes to expand the impact of your creative media. Convert files, apply metadata, package assets, and then deliver those files to any destination with minimal effort.