OpenText Content Server Mobile
OpenText™ Content Server Mobile provides a secure mobile connection to your organization's enterprise content and processes, allowing iOS and Android smartphone users to view and interact with Content Suite 16 information while away from their desk.
People typically work across multiple devices during their work day and need to switch seamlessly between different screen sizes and operating systems to view and act on Enterprise Content, wherever they are.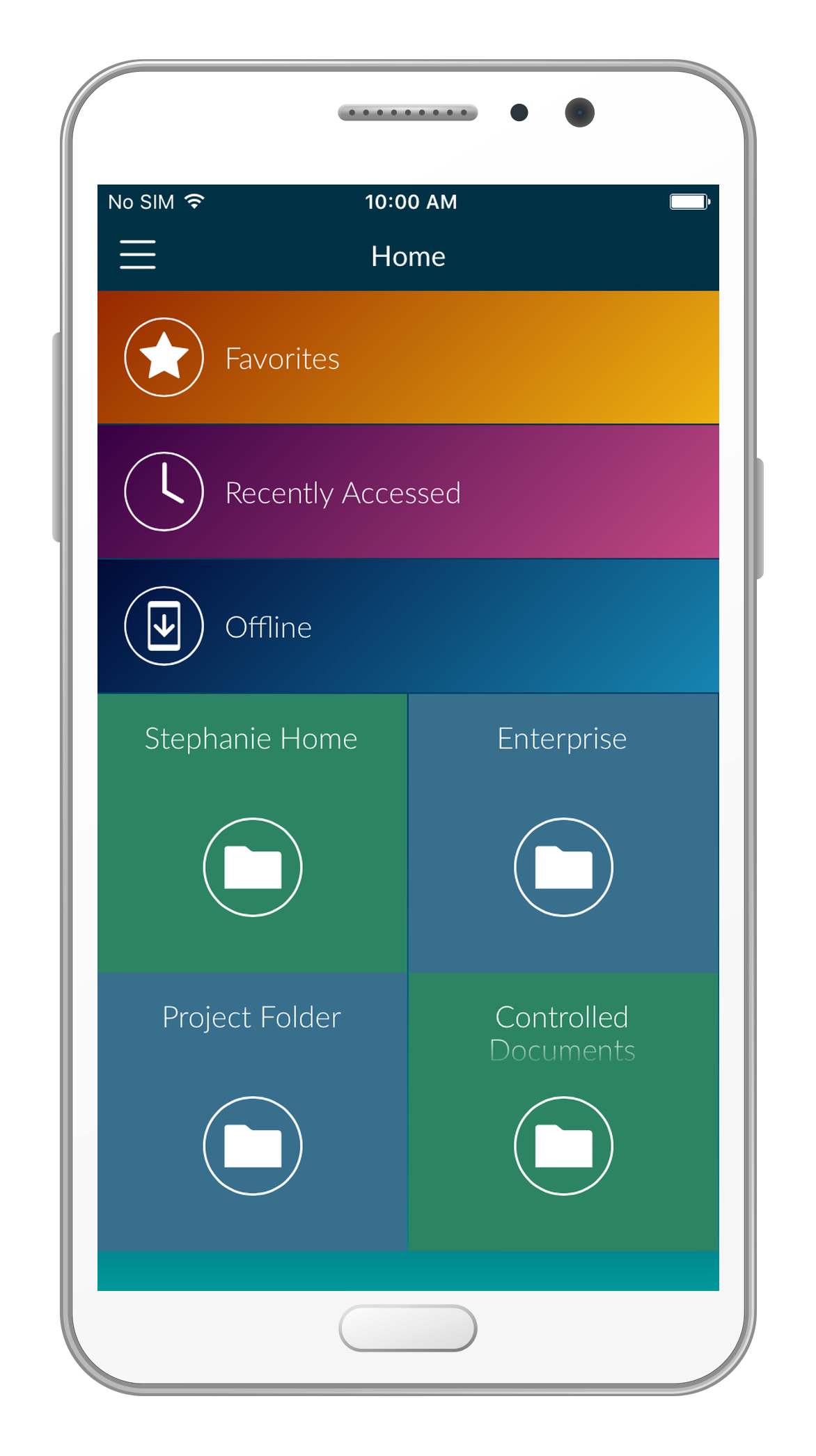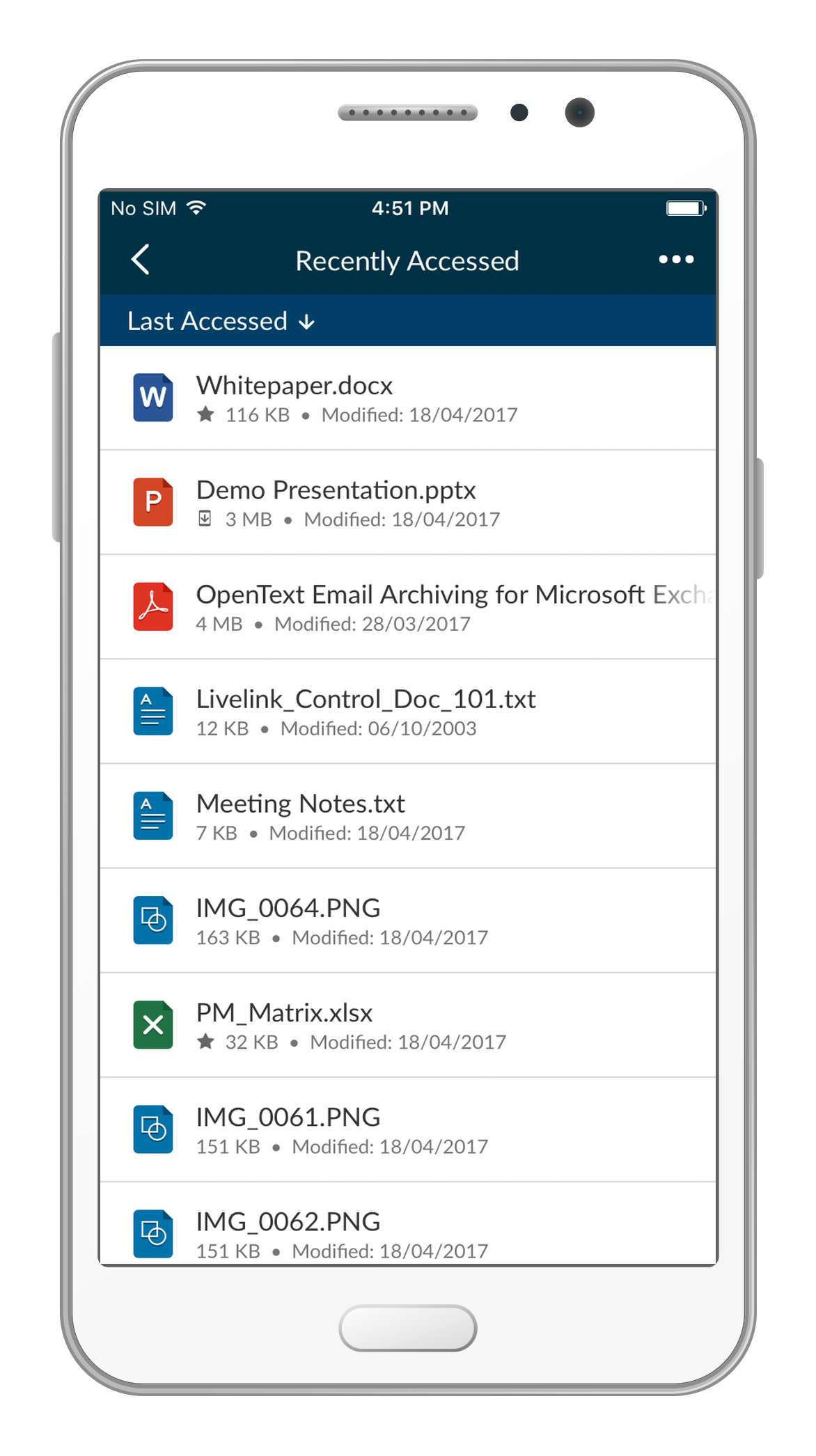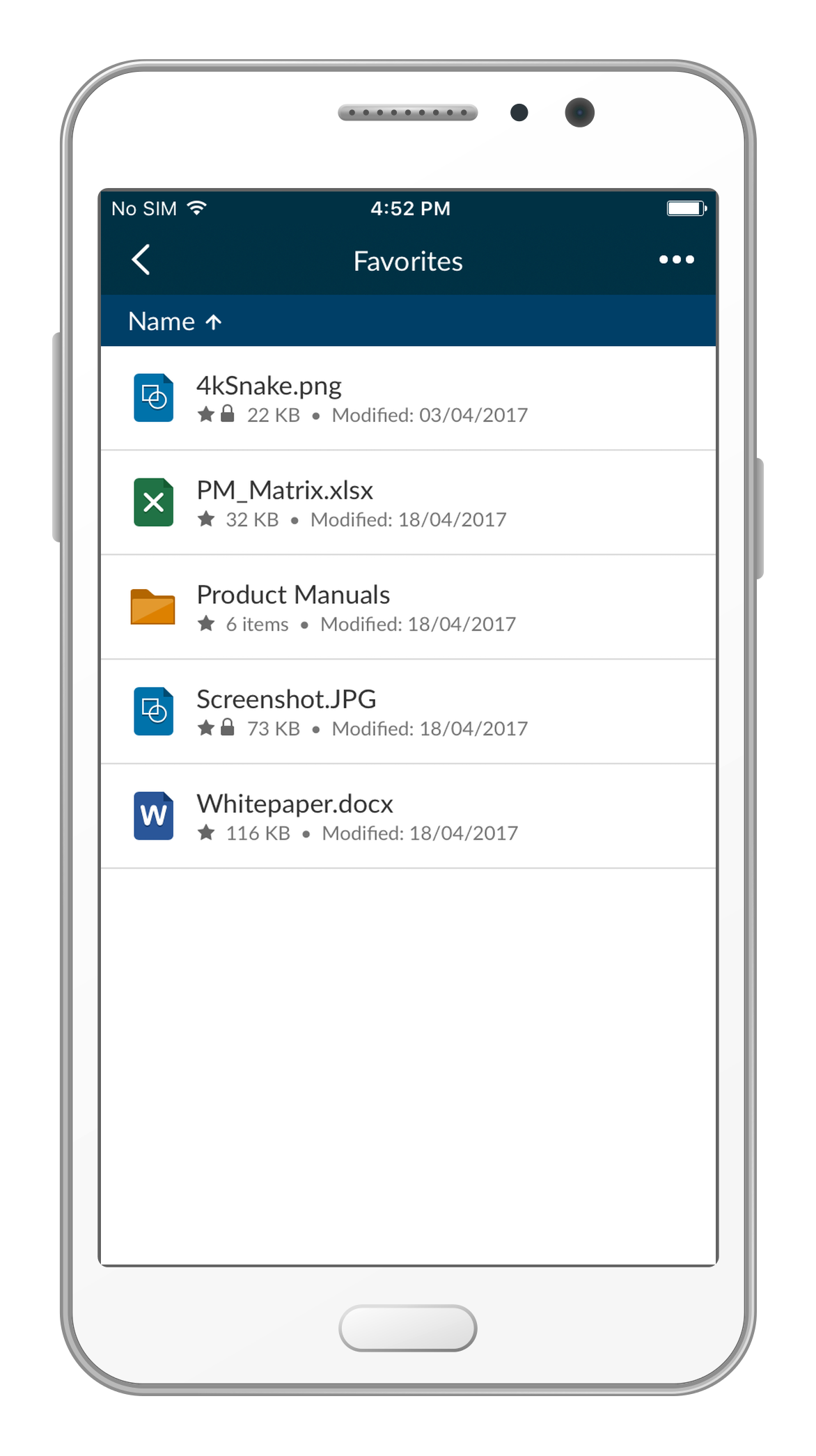 New Mobile Experience with Familiar UI
Content Server Mobile brings familiar styling from the OpenText Content Suite 16 Smart UI to the iPhone and iPad. Tiles on the home screen appear in the same order, and icons and colors are the same, so whether you're working on PC, tablet or mobile, the experience is consistent, allowing you to quickly get to work on content from the nearest screen, whatever the size.
IT Administrators have control over user access and content via the secure AppWorks Gateway, which provides a full audit trail of mobile activity, including the ability to search for any user on the system and see connection times and types of devices being used to connect to the server. Administrators can even issue a wipe command, which removes any information within the Content Server Mobile application but leaves all other applications intact.
For users who need ECM content on the go, Content Server Mobile provides the ability to access Content Server repositories, browse, view, download and edit documents and store content right on your device for easy access even if you're offline.
Benefits
Content Server Mobile enables your organization to:
Quickly access information from mobile devices with the familiar style of Content Suite 16 Smart UI
Ensure compliance and mitigate security threats by leveraging existing Content Suite user access, permission controls, and security policies
View documents on smartphones without the application that generated the content
View documents without VPN, or offline if you have no signal on your mobile device
Edit content with direct access to third-party mobile device editors, such as Microsoft® Word, and save directly back to Content Suite