Capture
"Our Invoice processing operations went from 100 percent paper-based to 100 percent non-paper-based and we were able to reduce our total staff from thirteen FTEs to only five. We've decreased invoice processing costs by over 50 percent, driven mainly by headcount reduction, but also due to instituting a more automated process that reduces errors"
Farrah Goldberg, General Accounting Manager, Bumble Bee Foods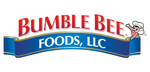 Read more
Learn More About How OpenText Can Help You
Overview
Business Needs
Products
Resource Center
Overview
Capture Overview
Within the enterprise critical information exists in many formats that ultimately need to be captured and transformed to be well understood, governed and leveraged to maximize value. While information is contained both within and external to the OpenText ECM system, OpenText Capture solutions help bridge the gap between the structured and the unstructured world and help harness what was previously untapped value. Maximizing efficiency and cost savings by capturing all enterprise content and managing it consistently within your information governance program is the ultimate goal.
Paper processing continues to be an issue faced within many organizations, both in the form of legacy paper content and as the byproduct of ongoing business operations. OpenText ECM provides the ability to capture and image paper content while applying metadata and applicable policies and schedules. By transforming the information contained in these documents, it can then be used effectively to automate or streamline business processes while being governed consistently alongside digital content. Deeper understanding through OCR is available during the paper to digital transformation to drive maximal accuracy, efficiency and cost savings.
As organizations look to bring their information under governance, they need to ensure a strong user experience, effectively unchanged by where the content is managed. Regardless of its format of origin, be it paper, email, image, fax, EDI, or some other digital or analog form, and whether that information is coming from a desktop, ERP, a productivity application or a line of business system, with OpenText Capture solutions embedded within OpenText ECM, you can be assured your information is being governed effectively.
Business Needs
Optimize operations by delivering content in the context of business processes
The OpenText™ Extended ECM Platform pioneered the concept of extending content management best practices into the industry lead applications that drive business processes, such as SAP, Salesforce and Microsoft. Building on that expertise, OpenText provides a class-leading, flexible development approach—providing the tools, APIs and templates needed to create customized integrations to virtually any application for:
Enhanced information flows with current lead systems and better business outcomes using existing IT investments
Maximized process and operational efficiencies through automation, identification, classification, analysis and distribution of information
Improved productivity and user experiences with seamless instant access to information for improved employee insights
Better information governance and content control across the entire organization
Minimized development cycles to free up IT resources for higher-level strategic purposes
Establish consistent and defensible Information Governance across the business
Enterprise information is growing at an exponential rate, where business applications are moving from the desktop to a variety of mobile devices and where information itself resides anywhere—in the cloud or on–premises. The firewall is no longer the "boundary" of the business, making it harder than ever to enforce information management policies and ensure compliance.
Companies everywhere are realizing the value that an Information Governance initiative can have for their business—in more ways than one. With the amount of information growing at an exponential rate, new regulations and policies are constantly coming into effect, and this has increased both the need for, and value of, Information Management.
Best practices and solutions that help meet compliance and risk mitigation mandates imposed by law, regulators, or internal quality standards are complemented by a keen focus on developing ways to capitalize on the kinds of productivity and efficiency gains that grow out of an asset-management approach to corporate information. Information Management solutions can help companies deliver a governance program to deal with corporate information, the consumers and creators of that information, in the context of real business processes.
Successful Information Governance programs demand that companies balance the needs and priorities to mitigate legal and business risk, take advantage of information to drive business value, and minimize the costs of managing information.
Products
Resource Center
Customer Story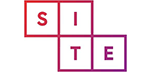 The level of visibility to deals in process is amazing. It is visibility that SITE Center executives need but did not have historically. It truly is 100 percent transparency.
Products:
Contact OpenText
Featured ECM Downloads
Information Governance
Compliant Archiving